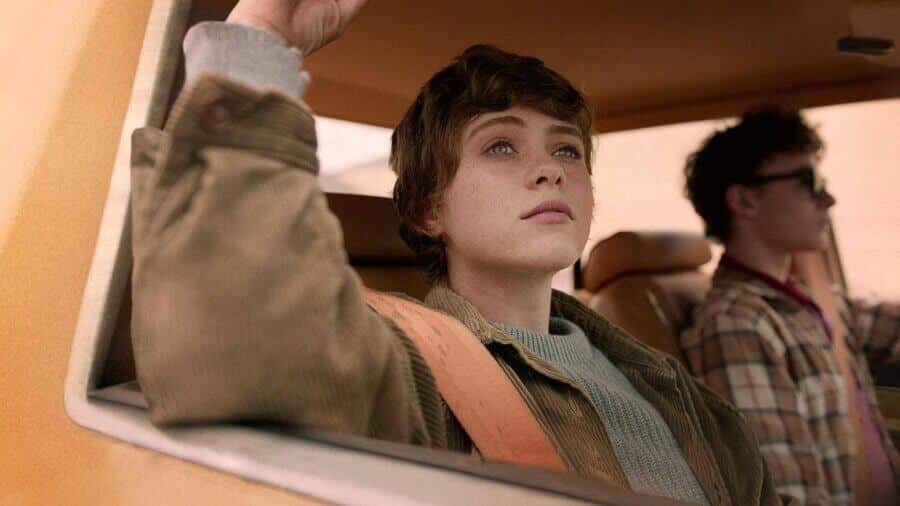 The series boasts a strong soundtrack.
Coming-of-age stories are a dime a dozen these days, but most of the genre newcomers manage to put a new spin on it that makes for decently entertaining and original viewing.
I Am Not Okay with This
is the latest of these offerings, from streaming giant Netflix, and thankfully it's able to establish itself as a unique enough story to be worth your time.
Adapted from a comic series by Charles Forsman (who also wrote "The End of the F***ing World," another comic adapted into a critically-acclaimed series by Netflix), I Am Not Okay with This is narrated by Syd Novak (Sophia Lillis), whose adolescence was hijacked by the untimely death of her father. The all-too-short seven-episode series chronicles Syd's journey as she deals with her budding feelings for her best friend Dina (Sofia Bryant), a hesitant romance with the boy next door (Wyatt Oleff) and a sudden case of alarming telekinetic abilities.
Yes, I Am Not Okay with This delves into science-fiction concepts, but it's a very grounded series. It examines heavy themes, including love, loss and living with secrets and regret. It doesn't hold back when portraying difficult situations and does not stray away from profanity, sex and violence (mostly within the bounds of realism).
Stranger Things fans will feel right at home with this show because, despite its modern-day setting, it has a nostalgic atmosphere, and plays out as you'd expect of an '80s romantic comedy, albeit with a fun twist. And although you might expect Syd's superhero-esque powers to dictate her story arc, they really act as a focusing tool, and as a thought-provoking stand-in for the difficulties and internal confusions that teenagers face. It's these subtle philosophies that make the show more than just a thoughtless binge.
Another thing that I Am Not Okay with This is not afraid to portray is the awkwardness of youth. Sophia Lillis gives a powerhouse performance that melds a witty script with a painfully realistic three-dimensional character that every teenager will see a little bit of themselves in. In fact, every teenage character both embodies and discards clichés and stereotypes, becoming unique to themselves while also fulfilling the roles that the genre demands for success.
From a gripping opening to a mind-blowing finale, I Am Not Okay with This is an engaging piece of television that successfully blends science-fiction, mystery and coming-of-age drama into one compelling season, and with only seven 20-minute episodes, it's not difficult to digest. You're going to want to catch this one now before the inevitable follow-up seasons arrive.
[Grade:
A+
]

Showrunner: Jonathan Entwistle
Starring:
Sophia Lillis, Wyatt Oleff, Sofia Bryant, Kathleen Rose Perkins
Rated: TV-MA (violence, sex, language)
Available: Netflix
Fun Fact: This is the second time Wyatt Oleff has played a character named Stanley, and the first time was in It (2017), also starring Sophia Lillis.