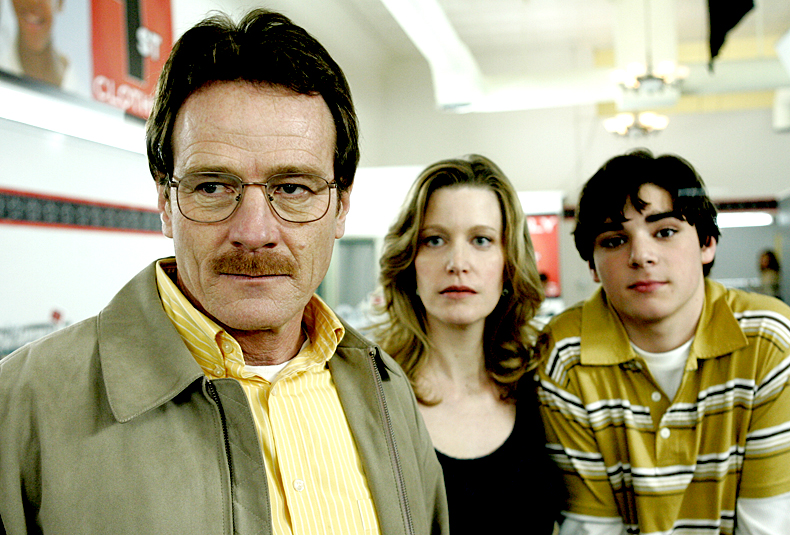 The White family
Before I began to watch it, I'd heard a lot about
Breaking Bad
. I knew the premise, I knew some of the characters, and I knew a choice few key moments, simply from references around the vast universe of popular culture. I didn't expect that I'd ever have the time to thoroughly and carefully watch the show, but of course life has a way of working out. Quarantine doesn't exist so I could watch
Breaking Bad
, but it's certainly one positive thing that could come out of self-isolation.
The first season of Breaking Bad, while shorter than all of the series' future seasons, work effectively to introduce the viewers to the primary characters and their motivations, which will inform the plot for the following four seasons.
Overqualified high school teacher Walter White (Bryan Cranston) discovers that he has lung cancer and, in a questionable move, keeps it a secret from his family (for the first few episodes, at least). He decides that he wants to provide for them, and after a ride-along with his brother-in-law Hank (Dean Norris), a DEA agent, Walter contacts a former student, Jesse Pinkman (Aaron Paul), and the two begin to cook crystal meth, eventually pioneering a new form of the drug and becoming well-known figures in New Mexico's criminal society.
The series has gorgeous cinematography
Bryan Cranston won his first Emmy for the pilot episode, and the reason why is difficult to overlook. His performance is not only compelling, it's heartbreakingly real, portraying a man who's willing to do anything for his family, even if it means hurting other people. It helps, though, that there are a fair number of awful characters that solely exist to serve an adversarial role. Given the subject matter, these are mostly drug dealers and gang members, with the occasional classy, well-spoken villain (though that archetype is saved mainly for Season Two and onward).
Unsurprisingly, the show isn't afraid to veer into dark territory. Season One especially deals with themes of envy, regret, sin, and the corrupting influence of power. These themes arguably become more prevalent in later seasons, but Season One acts as a fascinating introduction to these themes and hints at how they will affect the characters later on. Drugs are a nasty business, and Breaking Bad wants you to know that.
It may take the slow-burn route for a fair amount of the season, but that's really what Season One is: an engaging entrance to the world of Breaking Bad, just exciting enough to hook you in and keep watching. Much like the "Blue Sky" that Walt and Jesse produce, Season One is just a taste of how addictive this show will become.
[Grade:
A+
]

Showrunner: Vince Gilligan
Starring:
Bryan Cranston, Aaron Paul, Anna Gunn, RJ Mitte, Dean Norris, Betsy Brandt
Rated: TV-MA (violence, smoking, language)
Available: Netflix
Fun Fact: Jesse Pinkman was originally slated to be written out by the 9th episode. During the hiatus caused by the writer's strike, creator Vince Gilligan, impressed by Aaron Paul's portrayal of Jesse, decided to reinstate the character.