Space Force is a very interesting series, for a number of reasons. Created by Greg Daniels and Steve Carrell not long after the new branch of the United States military was announced, the Netflix show manages to be funny while also being politically inoffensive (a smart move on the writer's part).
It would be very easy for this show to ridicule the current administration for the creation of such an absurd-sounding military branch, and true, some characters do. The writers' feelings about the President are alluded to, but surprisingly, it's a relatively politics-lite show.
Newly promoted four-star Air Force General Mark Naird (Steve Carrell) is put in charge of the brand-new Space Force and, much to his family's chagrin, they have to move to a remote town in Colorado. Jump to a year later, where the Space Force has made leaps and bounds towards their goal to get "boots on the moon" by 2024. However, there's still day-to-day trouble that Mark and his employees have to deal with.
Almost right off the bat, you can tell that Steve Carrell is giving it his all. I honestly think it would be hard for him not to, having seen him give nothing but his best in most, if not everything, he has ever starred in. His comedic timing and obvious effort is one of the best parts of
Space Force
, and if you're a Carrell fan of any magnitude, I'd recommend this show because it's one of my favorite of his recent performances.
The cast is rounded out by John Malkovich (putting on a strange accent as Space Force scientist Adrian Mallory), Ben Schwartz (hilariously annoying as Space Force media director Tony Scarapiducci), Diana Silvers as Mark's obstinate but lovable teenage daughter Erin, and Jimmy O. Yang as scientist (and my favorite character) Dr. Chan Kaifang.
But it's not just the main cast that deserves love; guest stars, and even one-note characters, are hysterical. The show knows how to best make use of an ensemble cast (a skill co-creator Daniels no doubt mastered after nine seasons of The Office), and it's something extra to enjoy while watching the show.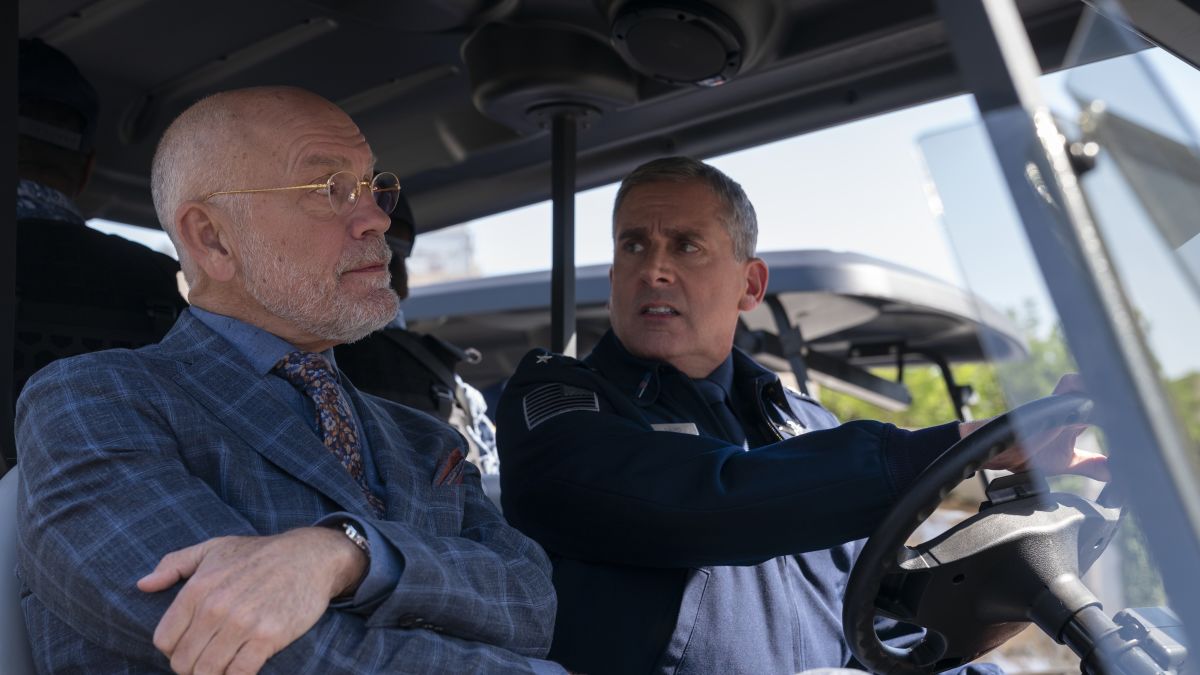 As of the time of writing, I've only seen the first four episodes of Space Force, and every one of those four episodes have been different in tone and structure. This could either be a good thing or a bad thing; when a show struggles to find its footing and can't seem to find a place to settle in, its confusion could spell disaster. However, I believe Space Force avoids that pitfall by making each and every of its early stories unique and individualistic. While the stories are connected through characters and overarching arcs, Space Force is soon shown to follow the typical sitcom pattern of introducing one new obstacle for the characters to overcome per episode, in an effort to get to a main goal (which may or may not be addressed by the end of the season).
While unfocused at first, "Space Force" has proven to be something worth seeing, whether it be for the utterly side-splitting introductory episodes or the stellar cast. If political commentary is your jam, Space Force doesn't exactly have loads of it, but there's sure to be something for (almost) everyone in this entertaining new television offering.
[Grade:
B
]

Showrunner: Greg Daniels
Starring:
Steve Carrell, John Malkovich, Ben Schwartz, Diana Silvers, Jimmy O. Yang
Rated: TV-MA (language)
Available: Netflix
Fun Fact: Carell, whose father fought in World War II and served afterward in the Army, has said that he wanted the show to have respect for the military and to find its humor in the competing demands of its protagonist's home and workplace lives.