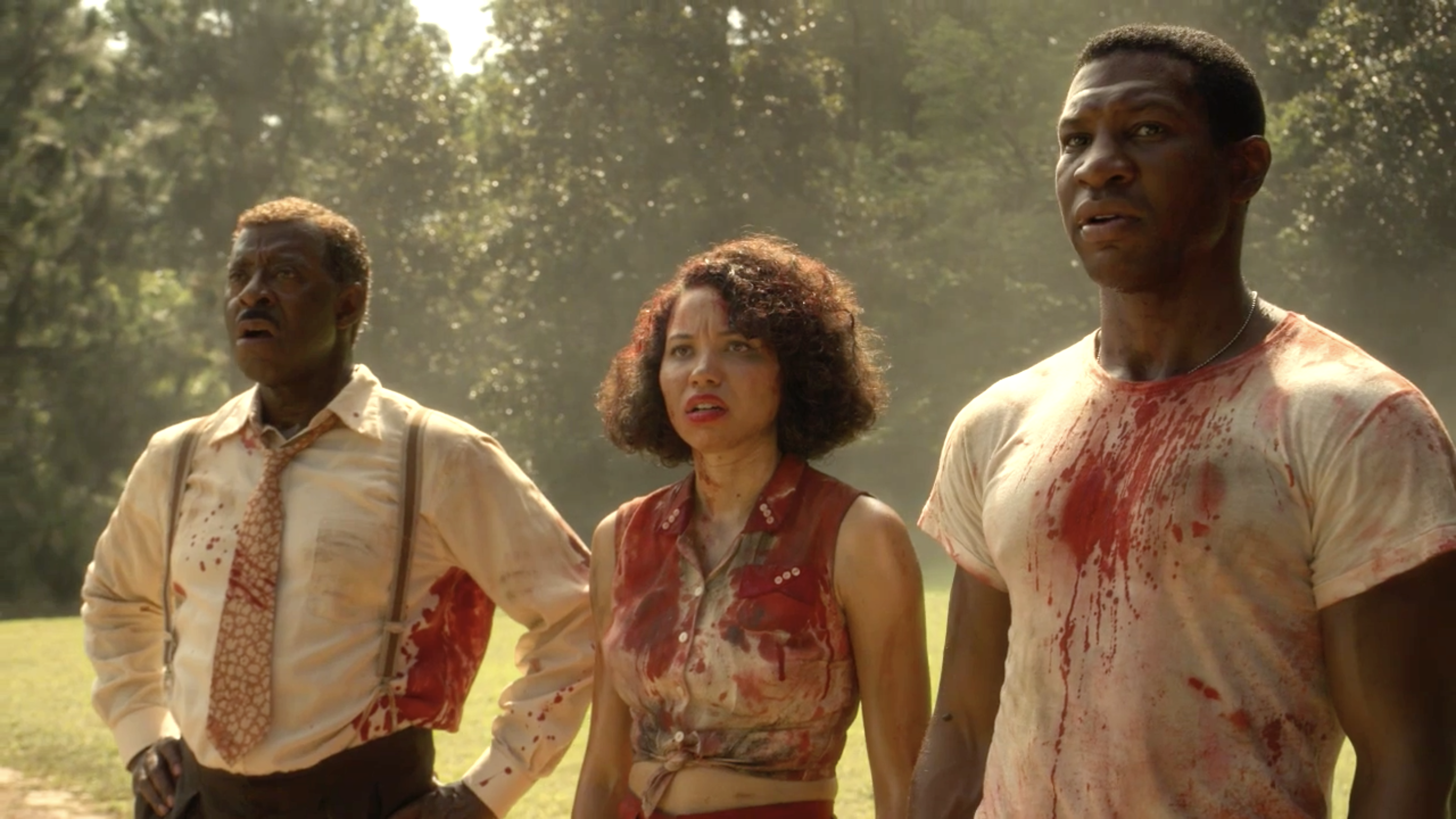 You'd think that a story apparently based on the stories of H.P. Lovecraft would be mostly horror-oriented. When Jordan Peele and JJ Abrams are involved, though, it turned out to be quite the opposite.
Aside from a signaturely weird HBO opening sequence and the final scene, the premiere of Lovecraft Country is entirely focused on a timely and important real-life horror: racism, in particular the injustices of the 20th century.
Set in 1950s white America, Black sci-fi fan Atticus Freeman (Jonathan Majors) sets off on a road trip with his uncle George (Courtney B. Vance), the publisher of the Safe Negro Travel Guide, and his childhood friend Letitia (Jurnee Smollett) to find his missing father and claim a birthright he never knew he had. It's a basic premise, but one that lends itself to a number of potential paths. If the rest of the series is anything like the pilot, I very much like the one it settled on.
One thing done incredibly well by the episode, entitled Sundown, is the tension. You feel for these characters, and you care about them, so when they're being chased by racists in a pickup truck, you're on the edge of your seat, wondering what's going to happen. When they have thirty seconds to cross a border in order to get out of a sundown town (look it up, it's an appalling concept), you're keeping time right along with them. Depending on its success, Lovecraft Country could be a limited series, or it could continue. Because of this uncertainty, the plot and the characters come with no guarantees, and I'm loving every minute of it.
Jordan Peele, having cut his teeth on Get Out and Us, as well as sketch comedy in Key & Peele, is no stranger to expertly balancing humor and intensity, while assigning meaning to both. The pilot gives us a taste of what that will be, as well as how the personalities of the primary characters fit in with that combination. Turns out, it's a near-perfect blend; and the characters are certainly different enough for some great and well-written interactions.
But don't get me wrong: Lovecraft Country has its fair share of horror, too, and will undoubtedly make its way further into the genre in the weeks to come. In the pilot's final ten minutes, it takes a massively abrupt turn from the brutally real racism of the Jim Crow South to scary, gory science fiction. It hit me like a brick in the head, but if anything, it made the episode far more intriguing. It also didn't help that I was watching late at night. My only qualm would be that the creatures presented were a little over-reliant on CGI, but in the grand scheme of thing, that is a minor complaint. The closing scene only cements the show as something to take note of.
The premiere episode, Sundown, running at a near feature length of one hour and ten minutes, is certainly worth a watch. It's definitely a pilot, meaning that it will take time to grow, evolve and settle into its groove, but that acceptance point may come sooner than usual. Despite going into production over two years ago, Lovecraft Country is an amazingly relevant show, and one that deserves a whole heap of attention.
[Grade:
A
]

Director: Yann Demange
Writer: Misha Green
Starring: Jonathan Majors, Courtney B. Vance, Jurnee Smollett, Aunjaune Ellis, Abbey Lee
Rated: TV-MA (language, violence)
Available: HBO Max
Fun Fact: The series is based on a 2016 novel by science fiction writer Matt Ruff.