Another month has come and gone, and the summer is drawing to a close. Blockbuster theatrical releases picked up in July 2021, but I still found plenty of time to revisit some old favorites. Here are succinct reviews of what I watched in July 2021.
By all rights, this movie should not have worked. Take the main characters: silly yellow talking fire hydrants who speak a nonsensical, hodge-podge language. How would you be able to stand 90 minutes watching them travel the world and romance actual fire hydrants? Somehow, though, Minions pulls it off, giving the titular characters motivations and *shudder* personality. Pierre Coffin does wonders as both director and the voice of the Minions, and there are entertaining visual gags aplenty. [Grade: A-]
The Boss Baby: Family Business (2021)
The Boss Baby: Family Business manages to top the original, cramming more inventive ideas in addition to an absolutely insane villain reveal. I can describe it as nothing more than typical action-packed family fun; there is always something happening onscreen, oftentimes too much. The themes cover family and growing up -- nothing new there -- but something about Family Business feels fresh. Perhaps the charm of a returning Alec Baldwin carries the film, but it is quite possible Family Business is simply a better film. [Grade: B+]
The Fear Street Trilogy (2021)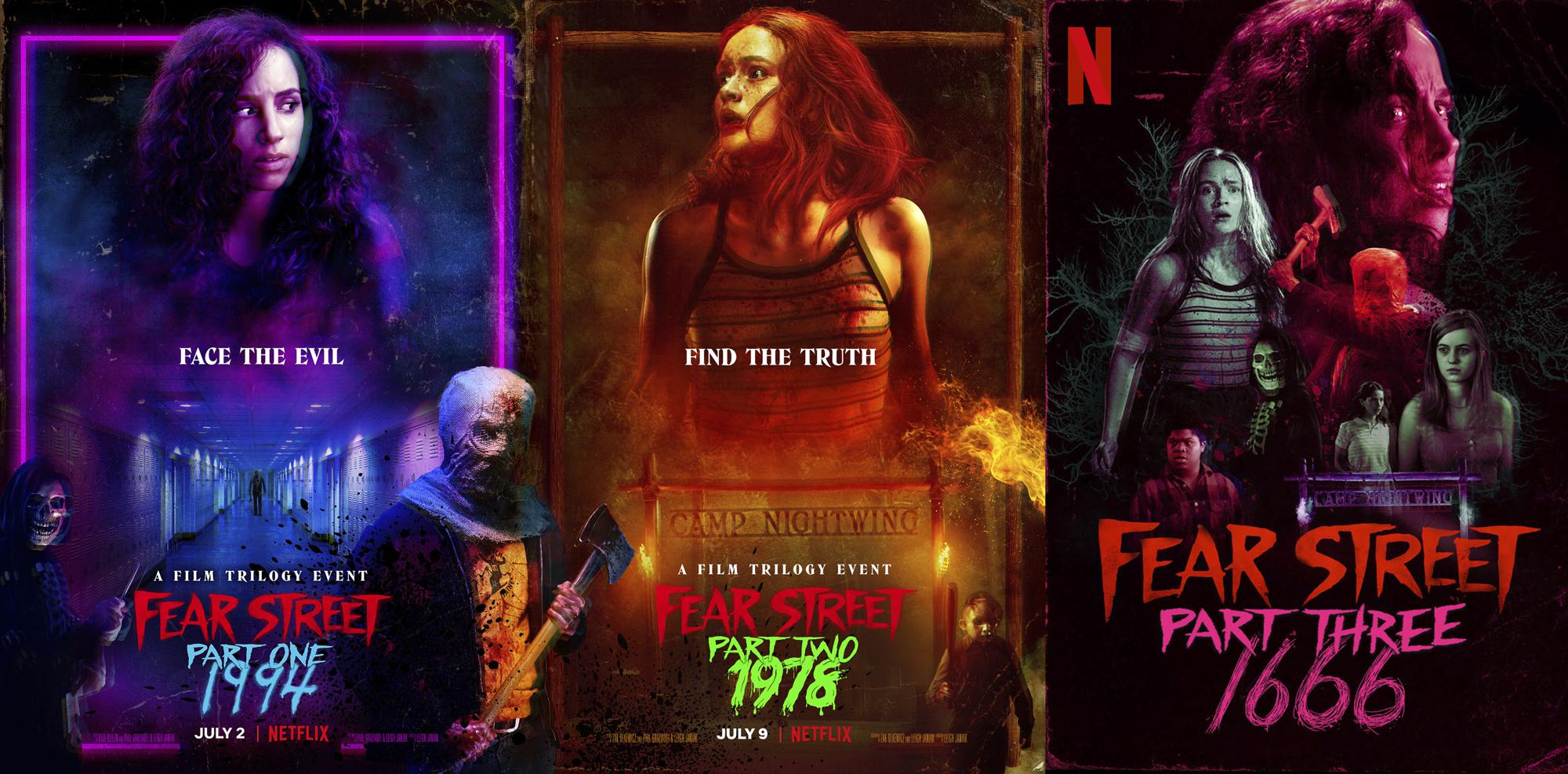 One advantage of the Fear Street trilogy, released by Netflix over three weeks and based loosely on novels by R.L. Stine, was that all three of the films were made sequentially with a singular, interconnected story in mind. Every revelation is intricately set up, references carry over and pay off, and the viewers are rewarded for catching little, seemingly superfluous details. Part One: 1994 is a stylized nostalgia fest undoubtedly made with a '90s 'to do' list side-by-side with the script. It introduces us to the mythology of the Sarah Fier, the so-called Witch of Shadyside, a town with increasingly bad luck and a growing number of bodies. Part Two: 1978 brings us back in time to show us a massacre at a summer camp, with awesome performances from Sadie Sink and Emily Rudd. Part Three: 1666 shows us the necessary context behind Sarah Fier and her curse, and does a great job of answering almost every question we have. The Fear Street series also has the benefit of being rated R, which means each one is a no-holds-barred gore fest. And to top it off, each one is better than the last, in a rarity for horror movie franchises. [Grade: A+]
Zola (2020)
I liked Zola, but I felt a little underwhelmed. It is definitely not my kind of movie, but it definitely had plenty to like, including its hyper-realistic leads. [Grade: B]
Skyfall (2012)
By far the best Daniel Craig Bond outing, Skyfall introduces new elements to the British super-spy world in a changing of the guard that takes care to heavily feature Judi Dench as M, while introducing new players such as Q (Ben Whishaw), Mallory (Ralph Fiennes), and the deliciously hateable Andrew Scott as a character whose name I have certainly forgotten. Unfortunately, the main villain, played by Javier Bardem, is rather flat and one-note, but that is easily forgivable, a minor flaw in the grand scale of Skyfall. The fiery climax simply would not work anywhere else -- here, it feels earned. [Grade: A]
Spectre (2015)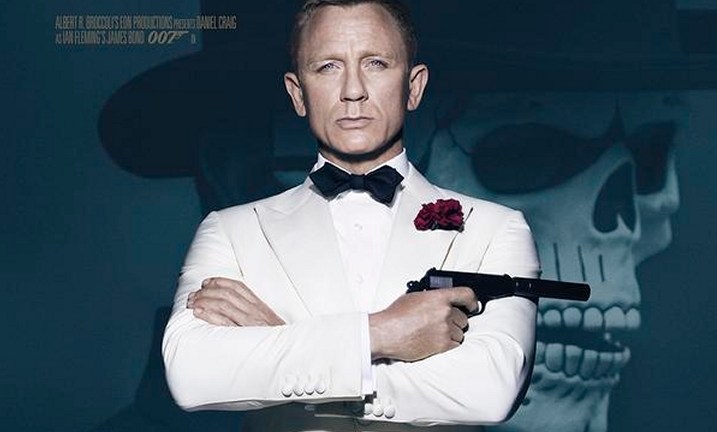 The opening scene of Spectre led me to believe it might be able to top Skyfall, but every time Spectre ventures into exciting territory, it spends much less time on it than it should. Christoph Waltz is, like most solid Bond villains, underused, but Daniel Craig once again does a fine job as 007. Spectre is probably the Bond film of the Craig era that most advances the "story," first set up in Casino Royale, and I have to say that I like the more careful attention to world-building and plot detail. And with this, my Bond binge is complete, and I am ready for No Time to Die, hopefully coming in October. [Grade: A-]
Raiders of the Lost Ark (1981)
What more can be said about the film that launched one of the most iconic adventure franchises of all time? Harrison Ford kills it as the swaggering, rule-bending archaeologist Indiana Jones, and there are more laugh-out-loud moments that most of us remember. The locations are terrific, the iconic climax fabulous, and it still holds up, which is more than a lot of others from the time can say. Also, does anyone else remember that Alfred Molina pops up in this opening? [Grade: A]
The Good, the Bart and the Loki (2021)
Technically this is a ridiculously short Simpsons short released exclusively to Disney+, but I watched it and very much enjoyed it. Tom Hiddleston guest stars as Loki himself, as the Trickster God is banished to Springfield and he meets the Simpson family. Not too much happens, but what does is entertaining enough. At one point, Simpsons characters appear as different Marvel characters, with Rainier Wolfcastle holding a sign reading "This is what happens when Disney buys Marvel and Fox." If this is what happens, sign me up — I'm always up for more of this. [Grade: A-]
I still can't believe this is a (mostly) true story. However many layers of fictionalization are added, Argo remains a remarkable story of a successful rescue that, by all odds, should not have worked. Ben Affleck does great work as the director and star, but Alan Arkin is (as always) the standout. And as a movie lover, what could be better than a movie about making movies, coupled with a grounded heist drama? [Grade: A+]
Black Widow (2021)
Red River Road (2021)
I must admit my bias on Red River Road -- personal friends Jade and Paul Schuyler are the duo behind it, and they have only recently begun gaining rightful recognition for it. Filmed entirely in the early days of the pandemic, followed by a year in the editing room, Red River Road is a disturbing picture of a much worse lockdown than we had to endure, ending with an unexpected edge-of-your-seat action sequence. Definitely well-deserving of its accolades -- and that's not the bias talking. [Grade: A]
The Father (2020)
Talk about heartbreaking. After the Oscars debacle, you may have heard about this film; Anthony Hopkins plays (oddly enough) a character named Anthony, who has dementia. One thing The Father does ingeniously is cast different actors as the same characters, so we are forced to see inside the head of the titular character, to great effect. We as the audience are not sure what is real, but by the end we begin to catch on. Watch this one if you want to leave feeling a bit bummed and less optimistic about the end of your life. [Grade: A-]
Gunpowder Milkshake (2021)
I had a very unique experience with Demon Slayer; one July morning, my best friend put on the first episode of the anime, released in 2019. Afterwards, we watched the final episode of Season 1 (a good 25 episodes after the premiere) before delving right into Mugen Train, the movie sequel to the series, which came out in 2020. As someone with a very limited exposure to the intricate story laid out in this fantastical world, I had a good time with what I understood. A demon turning into a train? Sure, why not. From the brief amount I've seen, it seems pretty on-brand for Demon Slayer. I may not have understood all the references, but it was a fun time, especially with friends who were actually fans of the show. [Grade: A]
Space Jam: A New Legacy (2021)
Saw (2004)
I think the first film in the Saw franchise is the most understated. It strays away from the gross-out imagery that makes the sequels so prevalent, and plays mostly as a police procedural. Sure, Cary Elwes and Leigh Whannell give either muted or over-the-top performances (depending on the scene), but the scares are decent and the twist at the end is a neat little cherry on top. One of its biggest downfalls (and a real credit to the sequels) is that the first Saw criminally underuses Tobin Bell as John Kramer, eventually revealed as the Jigsaw Killer himself. There's a lot to love, but there's also a lot to criticize — isn't that the way every movie goes? At least Saw plays a game with its audiences, as well as its characters; there are not many films that can pull it off. [Grade: B+]
Old (2021)
Blood Red Sky (2021)
Scream 2 (1997)
Hot on the heels of the game-changing original, Scream 2 continues the meta-commentary by venturing into sequel territory. Neve Campbell, David Arquette, Courtney Cox and Jamie Kennedy continue to give winning, franchise-sustaining performances, and the reveal of the killer is truly unexpected (upon first viewing, of course). It may even be better than Scream, which is hard to do. However, Scream 2 happens to be one of the sequels that builds upon its predecessor in clever and fascinating ways. Wes Craven got us again. [Grade: A]
The Green Knight (2021)
Teek from Ewoks may seem cute...until you realize his face is stuck like that.
Ewoks: The Battle for Endor
(1985)
I am still baffled at how this one got made after the disaster that was its predecessor, Caravan of Courage. Yes, its popularity with children should not be understated, but The Battle for Endor takes everything that made the first (made-for-TV) movie bad and just makes it worse. Neatly every main character from Caravan is killed off in the very beginning, leaving us with a five-year-old and an Ewok who can disturbingly speak English. Unlike the infamous Holiday Special, which I have also seen, George Lucas actually had a hand in The Battle for Endor, which I am sure he still regrets. It feels like the opposite of Star Wars, which is never a good sign. [Grade: C]