Read the first part of the article here.
Pirates of the Caribbean: Dead Man's Chest
(2006)
Even though it shows just how overcomplicated the Pirates franchise can be, Dead Man's Chest still manages to be an enchanting adventure that properly utilizes the talents of its stars, most predominantly Bill Nighy as the fearsome CGI creation that is Davy Jones. It shows that the adventures of Jack Sparrow can thrive off of new ideas and the infusion of new lore, even if it wears itself thin more than a few times. [Grade: B+]
Avengers: Infinity War (2018)
Heroes converge from throughout the Marvel Cinematic Universe to stop a purple giant from wiping out half the universe. Infinity War never needed any big selling points -- its position as the culmination of the MCU was enough -- and yet it delivers on any expectations we might have had, giving us incredible action, flawless visual effects and great character moments that continue the storylines and arcs of the heroes we love. It may be a little overcrowded, but the fan service moments are rife and the emotional momenta hit hard, just as they should. [Grade: A]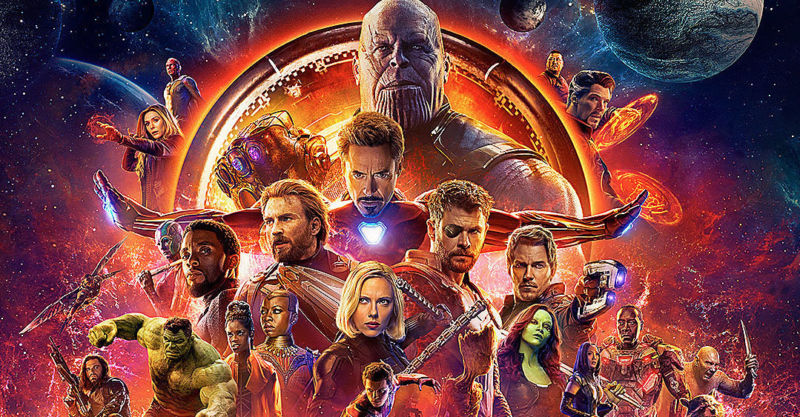 Reminiscence (2021)
Read my full review here.
An iconic "zombie" movie in its own right, 28 Days Later is a more subdued and meditative entry to the overcrowded genre, but it manages to differentiate itself with its faux-minimalist appearance, which would eventually serve as an influence (intentional or not) to The Walking Dead. Cillian Murphy stars as Jim, a man who wakes up in London 28 days after a virus ravages the population, transforming its victims into savage, mindless killers. Our current world situation taken into consideration (let's be grateful it's not this bad), 28 Days Later serves as an eerie "what could have been," showcasing characters that embody the best and worst of human nature in an apocalyptic situation. The action is exciting, but the existence of a sequel somewhat negatives the happy-sounding ending. 28 Days Later is thoroughly enjoyable, though, both as a zombie movie and an influential product of its time.
[Grade:
A-
]
The Green Knight (2021)
Yes, I watched it again. And you should too.
Read my full review here.
Pirates of the Caribbean: At World
's End
(2007)
The Pirates franchise got weird with this one, but for some reason I cannot help but love this nearly (and unnecessarily) three-hour movie. Not only does it have one of the coolest villain death scenes ever put to film, but its cinematography is so carefully constructed that you could swear you were watching another franchise. Johnny Depp is, of course, always great as Jack Sparrow, and the final battle is kick-ass. This is what adventure movies should be: complicated, exciting, and just a little bit confusing. It keeps some of its mystery close to its chest, for better or for worse. [Grade: A-]
Avengers: Endgame (2019)
When I was sitting in my local theater, waiting for
Avengers: Endgame
to start, my hopes were so abnormally high that I was expecting the crown jewel of superhero movies, a film so flawless that no Marvel film could ever come close to it ever again. Of course, no movie is absolutely flawless, but in terms of comic book flicks,
Avengers: Endgame
gets pretty damn close. It completely earns its three-hour runtime, dedicating it to the last hurrah of the original Avengers and, most of all, Steve Rogers (Chris Evans) and Tony Stark (Robert Downey Jr.), who get the sendoff they deserve (however much it ruins the timeline). It brings about a neat and exciting close to the long-building Infinity Saga.
[Grade:
A+
]

Macbeth (2015)
Reinventing a Shakespearean classic for the modern era was never going to be an easy task. In this UK-exclusive release (which I had never heard of before browsing HBO Max one day), Michael Fassbender plays the Scottish King himself, with Marion Cotillard, Paddy Considine and David Thewlis co-starring as Lady Macbeth, Banquo and King Duncan respectively. The acting is nothing short of incredible, and the accents are so realistically thick to the point of requiring subtitles to fully understand. Director Justin Kurzel and cinematographer Adam Arkapaw give
Macbeth
another well-deserved look in this sometimes pensive, other times action-heavy adaptation that gives its actors and landscape equal time to shine, not to mention putting to screen one of the most gorgeous final battles I have ever seen.
[Grade:
A
]
High Fidelity (2000)
John Cusack shines as a downbeat record store owner in a surprisingly intelligent story about maturity, growing up and responsibility. It drags on a bit in some places, but its unconventionality and sweet, dedicated performances are what make it a classic. It's always fun to see Joan and John Cusack play off of each other, too. [Grade: B+]