Read the first part of the article

here.
Only Murders in the Building Season One (2021)
Viewed from: August 31-October 19
This show came out of nowhere, but took the streaming television world (and my investment) by storm. Steve Martin, Martin Short and Selena Gomez play residents of an apartment building in New York City who investigate a, you guessed it, murder in the building through the avenue of a true crime podcast. Only Murders in the Building gets more engaging with every episode, trying out some incredibly unique format ideas as it goes along, to resounding success. Not only is it a mystery, but it's a character study, and a very well-written and well-acted one to boot. I can't wait for Season Two. [Grade: A+]
Film About A Father Who (2020)
Viewed on: October 20
How much do we really know about our loved ones? Lynne Sachs' Film About a Father Who compiles footage she shot of her father, Ira Sachs, for over thirty years, and charts her discoveries about Ira's private life and multiple affairs and illegitimate children. While short, it's an intriguing look at Sachs' family and the effect her father's life had on her. [Grade: A]
American Horror Story: Double Feature (2021)
Viewed from: August 26-October 20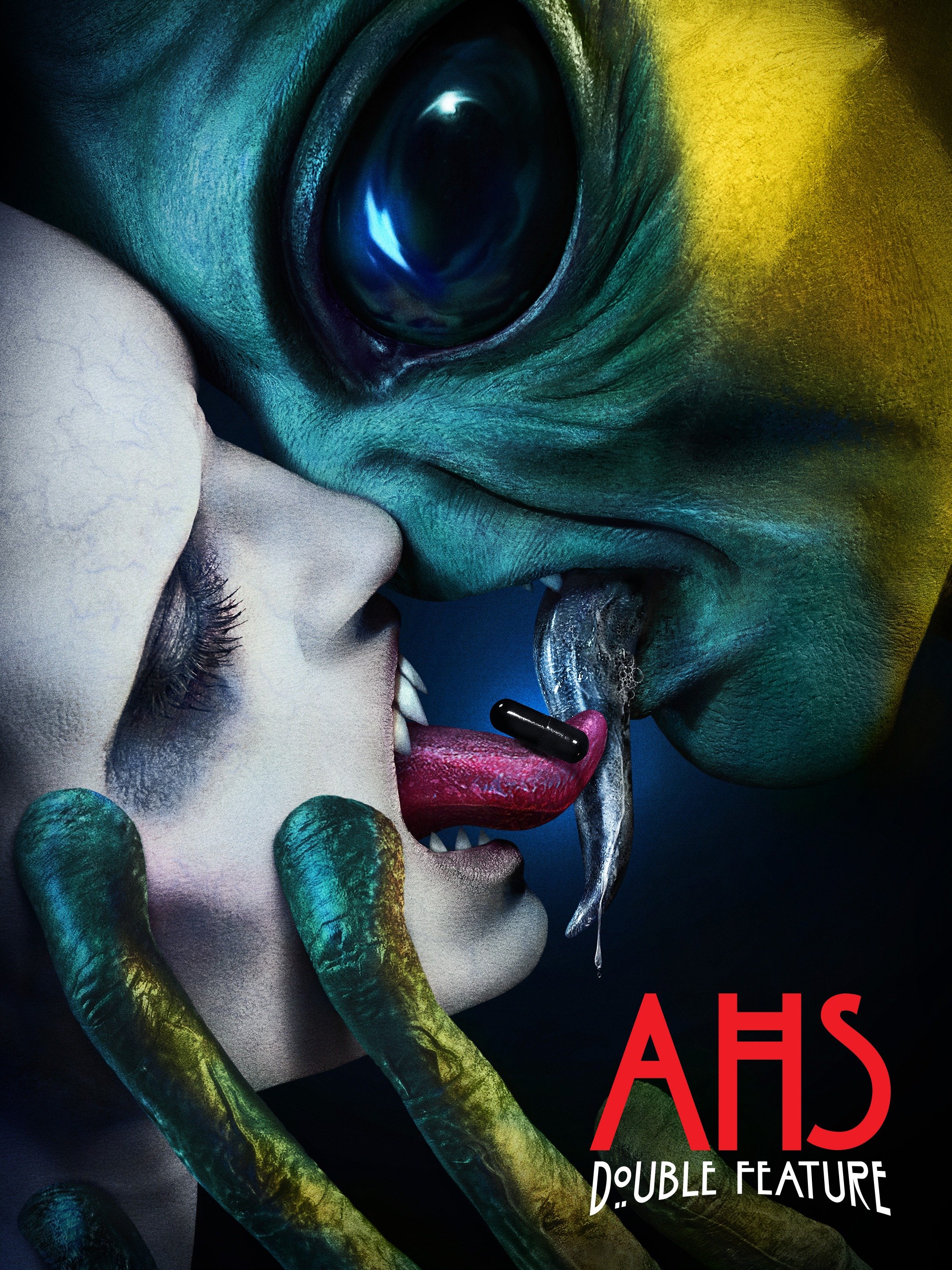 I was ridiculously excited for this season of
American Horror Story
, not because I was a fan (I gave up on it after I started the fourth season), but because the first half of the tenth season, subtitled
Double Feature: Red Tide
, was filmed in Provincetown, on Cape Cod, where I live. It was for that sole reason that I intended to watch, but you can imagine my disappointment when
Red Tide
turned out to be quite bad. It imagines that writers go to Provincetown in the winter and take pills that enhance their creative abilities and make them worthy of fame. The only catch: the pills deplete the iron in their blood, so they need to drink the blood of others, effectively making them vampiric. It's a good enough premise, but the story squanders it completely and focuses on all the uninteresting aspects. The second half of the season, though (
Death Valley
), which I've seen derided online, is in fact the superior half of the season. Neal McDonough plays President Eisenhower, who is presented a proposition by extraterrestrial visitors. This half of the season is far too short, not only running just four episodes, but also splits its time between the mid-20th century and the present day. It shows an interesting alternate history, featuring explanations for major historical events in the 1950s and 60s (most involving aliens), but it drags whenever it cuts to the present day. Still, each episode of the second half is better than the entire first half, and I think that comes down to the creativity involved.
Death Valley
just takes more risks, and is the better for it. This doesn't mean that it makes the season much better, though; there's no connection at all between
Red Tide
and
Death Valley
, making the back-to-back placement puzzling. Why were they pushed together, and not separate seasons? That probably would've been better for both stories.
[Grade:
C+
]
Dune (2021)
Viewed on: October 21
Scooby-Doo! in Where's My Mummy? (2005)
Viewed on: October 21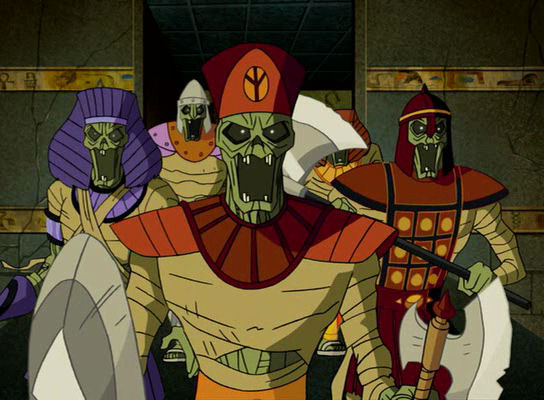 I absolutely loved this movie as a kid, and it definitely still holds up. The reason I loved this so much (above the other high-quality
Scooby-Doo
animated films) was that
Where's My Mummy?
brought us out of the small-town setting that had become the norm for the adventures of Mystery, Inc. Instead, they're in Egypt, where Velma unearths the tomb of Cleopatra, unleashing an ancient evil along with it.
Where's My Mummy?
tries new things, travels to new and unique locations, and blurs the line between supernatural fantasy and reality as the best
Scooby-Doo
mysteries do (think:
Zombie Island
on steroids). The voice cast is spectacular (including classic cast members like Casey Kasem and Frank Welker!), joined by supporting players like Ron Perlman and Virginia Madsen. This direct-to-DVD
Scooby-Doo
film is somehow better than every live-action attempt, right down to the badass chase sequence music. Every
Scooby-Doo
animated movie has to have one, and this one has two!
[Grade:
A
]
The Nightmare Before Christmas (1993)
Viewed on: October 23
Speaking of childhood favorites, Nightmare Before Christmas is a stunning example of a film that can cater to all ages while simultaneously being ridiculously entertaining to all who see it. It's not too long (running at a clean 77 minutes), has an unfair number of earworm-y musical numbers, and is so visually creative you notice something new every time you see it...and I've seen this movie a lot. The tale of Jack Skellington and his skeleton grin is one that will endure for years to come, and I'm proud to say it continues to age very well. No way I'll ever get sick of this one. [Grade: A+]
Sex Education Season One (2019)
Spectacular character development in a very British setting proves to be a winning combination in this underrated Netflix gem, featuring Asa Butterfield, Emma Mackey, Ncuti Gatwa and Gillian Anderson, among many others. The ensemble cast is only scratching the surface of what makes this show great, though; every episode ends on an emotionally pungent cliffhanger, which just makes you hungry for more. We empathize with characters we never thought we would, and so much is crammed into the eight episodes of the debut season...and yet, somehow, it all works. It all works perfectly. Keep in mind, Sex Education is one of the raunchiest shows I have ever seen (hence the title), but it is also one of the best in recent years. [Grade: A+]
Titans Season Three (2021)
Viewed from: August 12-October 25
Titans continues to be essential viewing for comic book fans in its third season, this time incorporating some crucial arcs from the source material. It's also really surprising, taking big steps early in the season that I definitely did not expect. The cast continues to shine, and the action is still great. Just more of the same over here. [Grade: A]
Viewed on: October 25
A movie shouldn't need an illustrated flowchart to understand it, but Primer definitely makes a fantastic case for a rewatch. Two scientist friends believe they discover the secret to time travel, but it's at Tenet levels of confusing, and it takes a while to settle into its own story. At least it's not too long and drawn out, getting to its point relatively quickly. [Grade: B+]
Suitcase of Love and Shame (2013)
Viewed on: October 26
Another experimental documentary viewed academically, I was initially intrigued by Suitcase of Love and Shame. Assembled by filmmaker Jane Gillooly from tapes found in a suitcase put up on eBay, Suitcase charts an affair between Tom and Jeannie in the mid-20th century, giving us a look into their forbidden love, both romantic and sexual, in a completely unfiltered way. It's meant to be uncomfortable, but I find it more sad, especially with the added context I read for class. If you watch it, I recommend doing the extra research, as it really adds to the experience. [Grade: B]
Scooby-Doo and the Samurai Sword (2009)
Viewed on: October 27
Another Scooby-Doo classic from my childhood! Samurai Sword did not hold up as well as Mummy, but it still takes the Mystery Inc. gang out of their typical setting and brings them far across the Pacific. Certain elements did not age particularly well, but Samurai Sword is another entertaining adventure with an interesting incorporation of the supernatural and an excellent visual flair. [Grade: A-]
Viewed on: October 27
This comedy, written and directed by Nat Faxon and Jim Rash, was filmed near where I lived, and I am genuinely surprised I had not seen it before. Teenager Duncan (Liam James) travels with his mother (Toni Collette) and her new boyfriend (Steve Carrell) to a summer home in Wareham, and the rest is a comedically dramatic slice of life. Duncan is your run-of-the-mill awkward teenager, but he eventually finds his people at the local Water Wizz theme park...which I have visited multiple times in real life. Sam Rockwell, Maya Rudolph and Allison Janney also star in this wonderful under-the-radar film that I wish I had seen sooner. I came away feeling very happy, always a sign of a surefire success. If you're ever feeling down, The Way Way Back is full of empathetic and layered performances, all wrapped up in a delightfully surface-level film. It's hard to beat. [Grade: A+]
Point Break (1991)
Viewed on: October 27
Keanu Reeves and Patrick Swayze, two 90s action stars if I've ever seen them. I can't believe I had never seen this before, as it's right up my alley, but I'm glad I did. The performances, writing and action combine to create an unexpectedly hilarious and welcoming and comedic atmosphere, and I found myself really enjoying it. I'm not a surfing guy, but that doesn't matter; this isn't a surfing movie. All it is is 100% pure adrenaline. [Grade: A]
Last Night in Soho (2021)
Viewed on: October 28
What We Do in the Shadows Season Three (2021)
Viewed from: September 2-October 29
What's left to be said about What We Do in the Shadows? This is one of the best series on television, anchored by a supremely talented comedic cast and extremely imaginative storylines. Laugh-out-loud moments mix very well with emotion here, especially in the last few (very serialized) episodes. Season Four can't come soon enough. [Grade: A+]
Army of Thieves (2021)
Viewed on: October 29
Spookies (1986)
Viewed on: October 31
A very bad film with
a very rich production history
,
Spookies
is peak awful. It was shot as two different films and squashed together after the fact, but the story is surprisingly cohesive, albeit bonkers. Despite its ineptitude as a functioning film,
Spookies
has some of the best practical effects I have ever seen in a movie, especially one with an incredibly low budget. If you're not going to watch the movie, at least watch the
Kill Count that covers it
;
Spookies
is a very bad film, but one that deserves recognition.
[Grade:
B-
]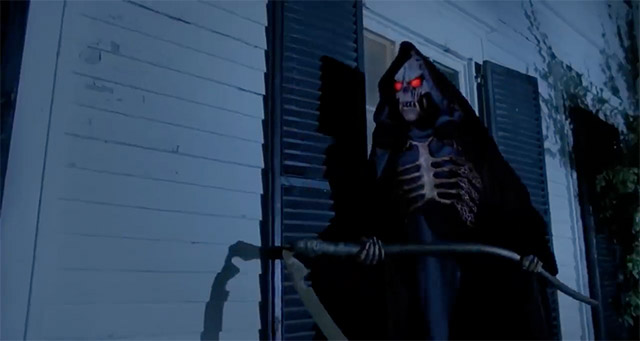 Army of the Dead (2021)
Viewed on: October 31
Vivaaaaaa Las Vegas! I am absolutely not ashamed to love Zack Snyder's 2021 zombie action heist movie (quite a combination of words there), in which Scott Ward (Dave Bautista) leads a crew into the zombie-infested Las Vegas to extract millions of dollars from a vault. With Army of Thieves hitting Netflix, I absolutely had to give its predecessor a re-watch, and I was definitely not disappointed. Aside from having one of the best opening sequences I have ever seen in a movie, Army of the Dead knows exactly what it's doing and exactly who it's catering to. The action is cathartic, the visual effects are stupendous and it ends up being a big ol' mess of convoluted zombie fun. Some people might find it exhausting, but I find it exhilarating, and I will continue to love this movie until I get sick of it. Sequel, here we come! [Grade: A]
Viewed on: October 31
What more can be said about the most iconic non-Christmas holiday special of all time? The Great Pumpkin sums up everything perfect about Peanuts and the brilliant pantheon of characters that are Charlie Brown and friends. Wisdom and thoughtfulness is conveyed in Charles Schultz's script, and the voice acting perfectly encapsulates childhood innocence. Welcome to the 20th century! [Grade: A+]