Note from 3/29: The Academy Awards have now come and gone, and many of the following predictions are embarrassingly wrong. Please direct all ridicule to the comments. Now on to the original article!
The time is upon us again! Film Twitter has been engaged in some civil (and some uncouth) discourse throughout the day, as the nominations for the 94th Academy Awards were announced today!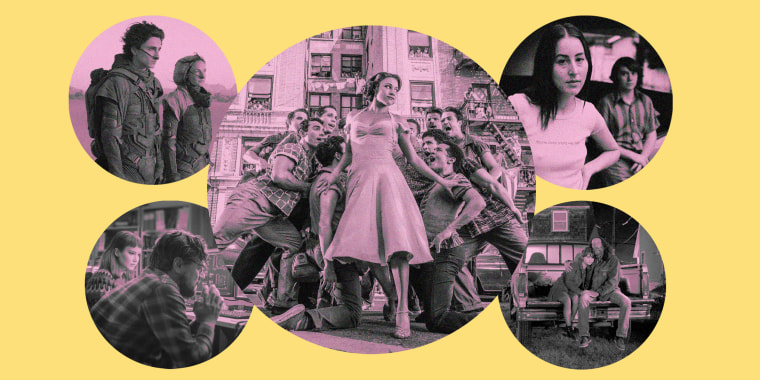 The ceremony is being held later than usual this year so as to avoid attention conflicts with the Olympics, which end February 20. The Oscars ceremony will be held March 27, which will make it one of the latest Oscars shows (behind last year's, held April 25). I will be watching live, but we have a little under two months before the actual show — so let's make our predictions now, shall we! In this article, I'll also discuss what I believe should have been nominated that wasn't (and vice versa), with some commentary in between!
Best Picture
Belfast

CODA

Don't Look Up

Drive My Car

Dune

King Richard

Licorice Pizza

Nightmare Alley

The Power of the Dog

West Side Story
What Will Win: The Power of the Dog
What Should Win: Belfast
What Should Have Been Nominated: The Worst Person in the World
I was initially surprised to see Nightmare Alley and CODA nominated for Best Picture, but those are both well-deserved nominations. I am disappointed at the total lack of attention for The Green Knight, as well as an under-appreciation for The Worst Person in the World — however, I am glad to see that some foreign language films are getting the attention that they deserve, and the nominees are appropriately diverse. 2021 was an incredible year for film, and there are many that weren't included that I could make a strong case for. I do fear that the films I like more (especially Belfast and King Richard) will lose it all to The Power of the Dog, a film I liked but didn't love. I suppose there's no accounting for taste, but I do think the aforementioned films are better-structured and are the most appealing from the list.
Best Director
Kenneth Branagh, Belfast
Ryusuke Hamaguchi, Drive My Car
Paul Thomas Anderson, Licorice Pizza
Jane Campion, The Power of the Dog
Steven Spielberg, West Side Story
Who Will Win: Jane Campion
Who Should Win: Kenneth Branagh
Who Should Have Been Nominated: Denis Villeneuve, Dune
If Power of the Dog a lock for Best Picture, Jane Campion has a very strong chance of winning Best Director as well, despite the strong case I could make for Branagh and Spielberg for their respective films. I will admit that, despite my problems with it, Power of the Dog is a very well-made film with an absurdly massive amount of skill behind it. Campion's win will be will-deserved.
Best Actor
Javier Bardem, Being the Ricardos
Benedict Cumberbatch, The Power of the Dog
Andrew Garfield, tick, tick...BOOM!
Will Smith, King Richard
Denzel Washington, The Tragedy of Macbeth
Who Will Win: Will Smith
Who Should Win: Andrew Garfield
Who Should Have Been Nominated: Nicolas Cage, Pig
A genuine surprise was seeing Javier Bardem nominated for Being the Ricardos, and while I knew a nomination for Denzel Washington was coming, I didn't think he was that remarkable in Tragedy of Macbeth. The other three, on the other hand…it's a toss-up. I think Garfield delivered the most impactful performance of the year, but there's even more of a case for Will Smith — he clearly put his all into his King Richard role, and he's long overdue for an Academy Award. This is probably the category I feel strongest about, honestly, primarily because of how much I loved tick, tick…BOOM!, but I do believe Smith is a shoe-in for the award this year. Honestly, who can say for sure after last year's upset…
Best Actress
Jessica Chastain, The Eyes of Tammy Faye
Olivia Colman, The Lost Daughter
Penelope Cruz, Parallel Mothers
Nicole Kidman, Being the Ricardos
Kristen Stewart, Spencer
Who Will Win: Nicole Kidman
Who Should Win: Kristen Stewart
Who Should Have Been Nominated: Alana Haim, Licorice Pizza
I've mentioned my love of Kristen Stewart's performance on The Lenient Critic Podcast, and while I do think she's the most deserving of the Best Actress award (especially since her performance in Spencer completely redeems her professional and unprofessional belittlement in the wake of Twilight), but I think Nicole Kidman's expert portrayal as not one, but two characters in Being the Ricardos is what will ultimately win over Academy voters. I actually haven't yet seen Parallel Mothers, The Lost Daughter or The Eyes of Tammy Faye, but I will make sure to before the ceremony to have a full picture and understanding of the nominees.
Best Supporting Actress
Jessie Buckley, The Lost Daughter
Ariana DeBose, West Side Story
Judi Dench, Belfast
Kirsten Dunst, The Power of the Dog
Aunjanue Ellis, King Richard
Who Will Win: Aunjanue Ellis
Who Should Win: Ariana DeBose
Who Should Have Been Nominated: Gaby Hoffmann, C'mon C'mon
This is one of the most interesting categories this year — not only because Judi Dench somehow edged in a nomination over Caitriona Balfe for Belfast, but also because the two frontrunners deliver such incredible performances that it's almost impossible to choose which is the better one. Both Ellis and DeBose are the emotional cores of their respective films, and I genuinely believe it's a toss-up between the two.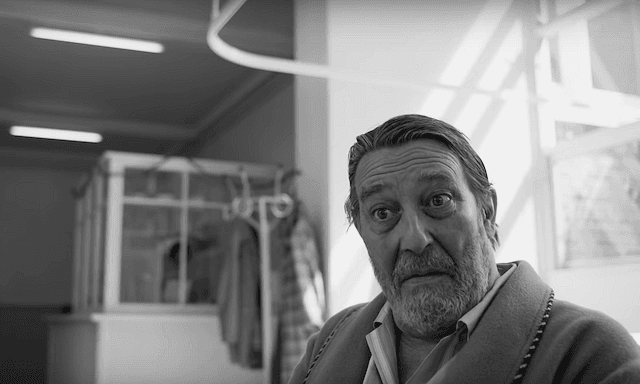 Best Supporting Actor
Ciarán Hinds, Belfast
Troy Kotsur, CODA
Jesse Plemons, The Power of the Dog
JK Simmons, Being the Ricardos
Kodi Smit-McPhee, The Power of the Dog
Who Will Win: Kodi Smit-McPhee
Who Should Win: Ciarán Hinds
Who Should Have Been Nominated: Bradley Cooper, Licorice Pizza
Kodi Smit-McPhee is the clear frontrunner here in his biggest star turn thus far, but my personal pick will always be Ciarán Hinds — his relatively minor Belfast role carried the movie emotionally, and his scenes were some of the best in the entire film — not to mention that he is an incredible actor who has not yet been formally recognized by the Academy. The rest of the nominees are nothing to shake a stick at — Plemons and Simmons are amazing, as they always are, and Kotsur is absolutely stunning in CODA. This is another strong group of contenders, as this year has proven to be.
Best Adapted Screenplay
CODA, Sian Heder

Drive My Car, Ryusuke Hamaguchi & Takamasa Oe

Dune, Eric Roth, Jon Spaihts & Denis Villeneuve

The Lost Daughter, Maggie Gyllenhaal

The Power of the Dog, Jane Campion
What Will Win: The Power of the Dog
What Should Win: CODA
Jane Campion is at the top of her game this year, and this category is only further proof of it. I haven't read the source material, but the script joins the direction and cinematography in being an absolute masterclass of filmmaking…even if the themes and actual execution didn't add up to an all-time favorite. It's great to see Maggie Gyllenhaal getting a nomination for her very first film, which is always nice to see…even if the odds of winning aren't on her side.
Best Original Screenplay
Belfast, Kenneth Branagh

Don't Look Up, Adam McKay & David Sirota

King Richard, Zach Baylin

Licorice Pizza, Paul Thomas Anderson

The Worst Person in the World, Joachim Trier & Eskil Vogt
What Will Win: Licorice Pizza
What Should Win: Don't Look Up
I am an unabashed fan of Don't Look Up and Adam McKay's peculiar and hysterical comedic style, and I personally think his script is the strongest of this bunch, even when put up against Branagh's personal and heartfelt Belfast and the stellar Worst Person in the World. Ultimately, though, I believe Paul Thomas Anderson will win the day with an arguably more peculiar (but, yes, very expertly-written) screenplay for the interestingly-titled Licorice Pizza. He's a favorite of Academy voters regardless, and since he likely won't win Best Director, this will be his "consolation prize."