Broadway and the West End work in perfect tandem, each debuting shows that — if success allows it — will eventually make their way across the pond. During my recent trip to the UK, I was lucky enough to attend two musical productions that have both enjoyed a fair amount of critical acclaim.
The first is SIX, which unites the six wives of King Henry VIII for a modern musical extravaganza that blends genres and breaks down walls. It's not story-driven, as it functions more like a pop concert. The Queens tell their stories and compare horrible life experiences, which seems pretty par for the course in the era that they lived. However, this is actually a competition; they're trying to see who suffered the most, and therefore who should become the group's lead singer.
SIX
takes back the power and establishes the Queens as characters separate from Henry. Historically, they're always bundled together with the King, because he's the only thing that ties them together — when in fact, his wives are the only reason Henry is as famous as he is. I couldn't tell you a thing about his religious reform or his investment in the Royal Navy, but even before seeing
SIX
I was well aware of his Queens, their basic life stories, and how they died.
SIX
gives them the agency they deserve as main characters, and not just supporting players in the Royal narrative.
Writers Toby Marlow and Lucy Moss designed the show to be as inclusive and diverse as possible, frustrated at the lack of gender diversity in the theater industry. Moss affirms that "as privileged white people in this industry that's full of privileged white people, it's our responsibility to enact changes, be as vocal as possible, and hold everybody on the team to account." I applaud the efforts of the team that brought this show to life, and I wouldn't be surprised if those efforts have ripple effects on the ever-changing world of theater. If that ends up being the case, I don't want to live in a world where SIX doesn't exist.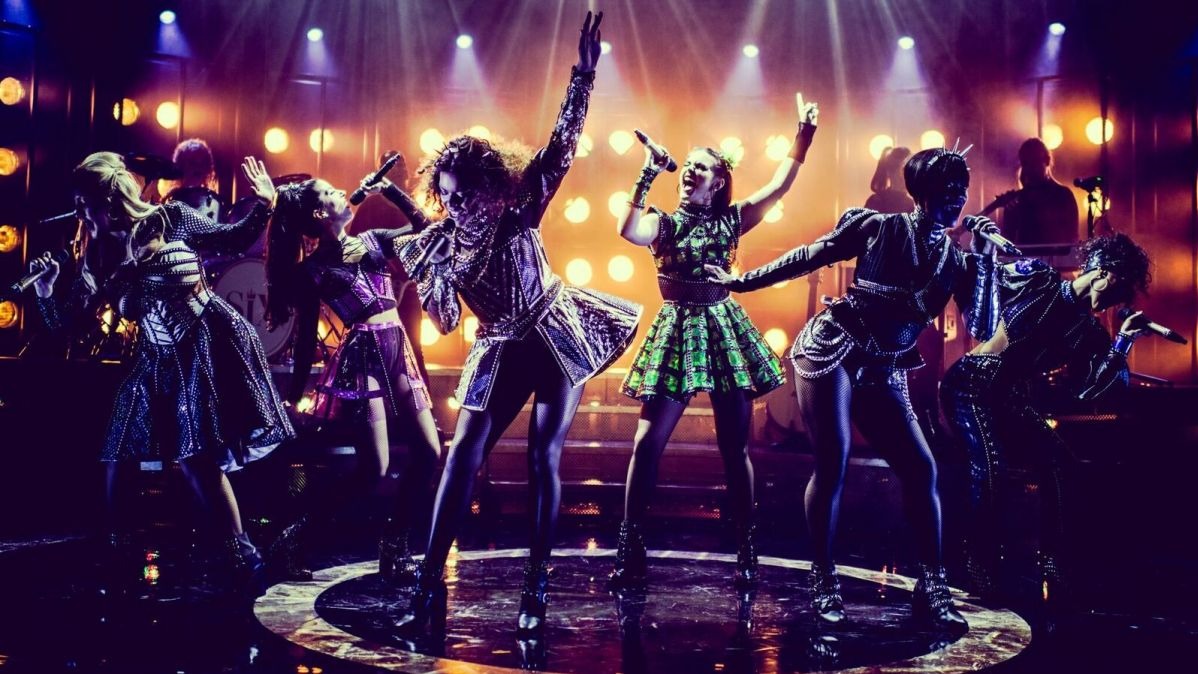 SIX
's retelling of historical events through a modern lens is refreshingly upbeat. Even though it can get dark — as life tended to get back then, especially for those who didn't happen to be white men of status — there's never a lull, and the songs continue to be enthrallingly clever and happily catchy. I've caught myself humming them more than once over the last week, and the lyrics fit together like puzzle pieces that naturally complement each other.
This is the story of Catherine of Aragon, Anne Boleyn, Jane Seymour, Anna of Cleves, Katherine Howard and Catherine Parr. It's a weapon of words against the patriarchy, and one that deserves all the attention it's gotten and more. Even if you're not able to see SIX, give the cast recording a listen — I promise it's worth it.



The second show I was able to see — rather last minute — was
The Book of Mormon
, an older musical that debuted on Broadway in 2011. Unfortunately, in a polar opposite case from
SIX
, Book
of Mormon
has the disadvantage of being a product of its time. It was in development for nearly a decade before its eventual release, and based on its story, you can tell what was happening in the world, and what was at the forefront of the creators' minds.
The show follows two Latter-day Saints missionaries, tasked with bringing their gospel to a remote Ugandan village, the residents of which are preoccupied with a number of more pressing issues (including drought, AIDS and a local warlord). You may not be surprised that this show was co-written by Trey Parker and Matt Stone, creators of South Park, and their fingerprints are all over it, from the unsubtle humor to the barely-disguised Righteous Gemstones-esque shade on the church it's portraying. Despite that, though, The Book of Mormon is undeniably hilarious, and knows its strengths lie in its parody. It may not have aged entirely well, but I think that's the point — it's meant to be shocking and irreverent, making you think while also making you laugh. It's rare that a show hits both beats perfectly, and Book of Mormon is a home run in that regard.



Who knows what the next big hit in either theater district will be. Perhaps
Back to the Future: The Musical
will make a massive splash when it lands on Broadway next year, or the next big thing is waiting in the wings, ready to blow us away and make us redefine what theater can truly be. We won't know until it's here, and I for one cannot wait either way.
SIX and The Book of Mormon are playing on Broadway and the West End. SIX is currently touring the United States and Great Britain.