At a certain point, every film has been (and will be) derivative of others. Whether or not you subscribe to Georges Polti's Thirty-Six Dramatic Situations or another adjoining theory, much of what we see in theaters and on streaming feels like something we've been before.
To oppose my own point, we are living in a golden age of creativity in film, where everybody has the potential to make a mega-hit and gain overnight notoriety. It can be very difficult to tell if you're about to watch something wholly original or unfortunately less so…or somewhere in the middle. (Unless you read the reviews beforehand!) Word of mouth is still one of the best attractors, and I've come to rely on the opinions of many on whether I should actually see a movie.
One such recommendation was for Barbarian, which quietly released in theaters last week with little fanfare and scant promotion. For fear of giving anything too particular away, I'll just say that this is a movie that works best without any foreknowledge. I was advised to go in without watching a trailer, and to even avoid looking up the cast or genre. It can be difficult to avoid this kind of information — especially in the heyday of the Internet — but if you can manage it, Barbarian will be a one-of-a-kind viewing experience.
Barbarian comes at us courtesy of Zach Cregger, best known as one-third of the comedy troupe The Whitest Kids U'Know. Just like Jordan Peele with Get Out, there is a clear desire behind the camera to show the audience something they've never seen before, while simultaneously subverting the expectations of a comedian's debut mainstream feature. It's a needle that is ridiculously difficult to thread, and Barbarian pulls it off scarily well.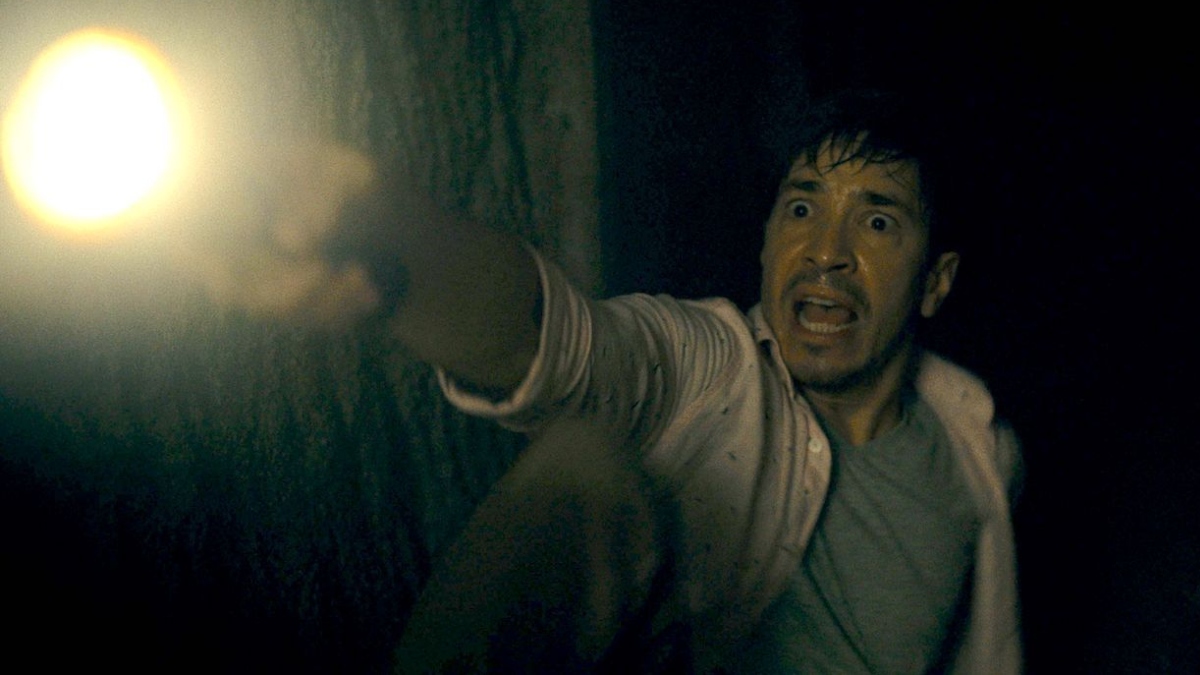 I saw
Barbarian
in a theater filled with people that had no idea what to expect, which only made for a more entertaining communal event. I went from sitting straight up, acutely alert, to burying my head into my hands and looking away from the screen. Such a range of emotions is what
Barbarian
offers, and when you're surrounded by a group of moviegoers who enjoy laughing and being scared as much as you do, you can't help but embrace the excitement!
Barbarian
teaches you to expect the unexpected, and you're rewarded with an experience you won't soon forget. I'm happy to report that "original concept" filmmaking still has a pulse, and for the sake of the undiscovered independents out there, I hope it has a long and healthy life to look forward to.
Barbarian is in theaters now.