Eight years ago, Dwayne "the Rock" Johnson, former wrester and prospective Hollywood star, was officially cast as comic book antihero Black Adam. A host of production difficulties and failed comic book universes later, and his dream has finally been realized: the Rock now has another larger-than-life persona to dominate the big screen.
With the future of the so-called "DC Extended Universe" still unclear, it seems that we're settling into a trend of relatively self-contained solo films. Black Adam is the latest of these, but its place in a hazy universe doesn't stop it from introducing a near-indescribable amount of lore.
Johnson, of course, plays Black Adam, the superpowered champion of Middle Eastern nation Kahndaq. Last seen nearly five thousand years ago destroying Kahndaq's oppressive ruler, Black Adam is revived by university professor Adrianna Tomaz (Sarah Shahi), who leads a resistance against the militant gang that occupies Kahndaq in the modern day. What follows is a disorienting mess of countless action sequences in which your eyes and brain get no time to rest as Black Adam leads a violent resurgence against the gang. Johnson is playing the same character he's always played, but at least his cool, confident and passably badass demeanor works for a character like Black Adam in ways that it could never work for a grounded, true-to-life character.
Also front and center are the Justice Society of America, a superhero team who arrives in Kahndaq to stop Black Adam's rampage. There's so much going on that none of the team's members are characterized beyond their basic powers and attributes, but the group includes the stoic Hawkman (Aldis Hodge), the prescient and wise Dr. Fate (Pierce Brosnan), with new recruits Cyclone (Quintessa Swindell) and Atom Smasher (Noah Centineo). I respect the film's gumption in expanding the universe, but there are so many moving parts here that it only adds to the insanity that fills this two-hour movie to the absolute brim.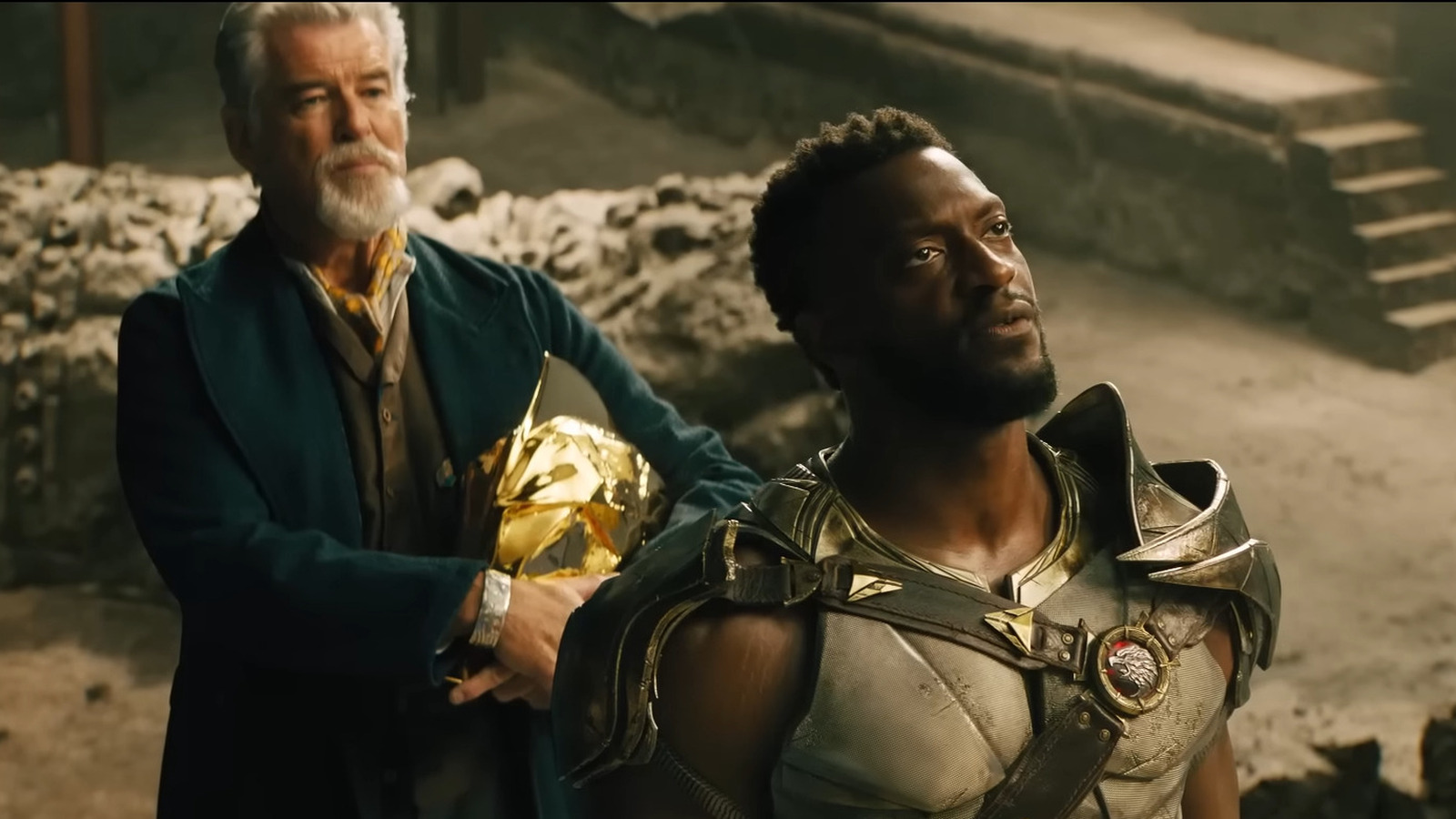 Suffice it to say,
Black Adam
is not high art. I despise using the phrase "turn your brain off" because every film has merit, but
Black Adam
throws so much at you that overwhelming is almost inevitable. Kicking back and enjoying the effects-driven disarray is what I recommend, and you'll more likely than not have a good time. Johnson, Hodge and Brosnan are the standout performers, fully leaning into the camp that I believe every DC movie should commit to these days. Let Marvel have their intricately interconnected multiverse — I feel like DC is better off having fun. Much like the average viewer of
Black Adam
.
Did, as Johnson claimed so vehemently in the marketing, the hierarchy of the DC universe change for good? Well, with a cinematic universe so hastily assembled and subsequently easily collapsed, it's hard to tell. With Marvel, it's easy to guess or assume when our favorite characters will show up next, but with DC, there's really no telling. I certainly wouldn't mind seeing any of these characters again (save for the central "normal" human characters, who are written so rudimentarily it didn't matter which one was saying each line of dialogue), but
Black Adam
works convincingly enough as a one-off experience.
Black Adam is playing in theaters now.