Note:
This review was originally published in
The Cape Cod Chronicle
in November 2022.
When you hear the title The Banshees of Inisherin, your first guess may be that it's a horror movie. After all, it has the name of a supernatural creature in it, followed directly by a proper noun made up entirely for the film. This is a story that could really be about anything, which makes it even more fascinating and thought-provoking.



For the first time since 2008's
In Bruges
, writer/director Martin McDonagh (who also made
Seven Psychopaths
and
Three Billboards Outside Ebbing, Missouri
) has reunited with Colin Farrell and Brendan Gleeson for a story that showcases their stupendous performance talent and allows them to act off of each other in marvelously fun ways. The titular Inisherin is a fictional Irish island, home of a group of townspeople in the early 1920s who are all intimately familiar with each other and everyone else's business.
In small villages like that, usually the dynamics are reliably set and don't change much. The Banshees of Inisherin begins when Colm Doherty (Gleeson) stops speaking to his alleged best friend Pádraic Súilleabháin (Farrell), leaving Pádraic confounded as to the reason. He tries to reconnect with Colm, only to encounter heavy resistance, until Colm makes a disturbing promise that makes Pádraic reconsider what the friendship meant in the first place. The Irish Civil War (portrayed entirely through gunfire sounds and flashing lights on the mainland) is the perfect backdrop, epitomizing the personal conflict in a real-world context.
Despite how dour it sounds, The Banshees of Inisherin is a true-blood comedy. McDonagh, whose background is in playwriting, is highly skilled in threading the needle between darkness and humor, and it's more evident here than it is anywhere else. Once you get past the Irish accents — trust me, it will take a moment to adjust — you'll get a sense of McDonagh's stellar screenplay, chock-full of quotable idioms and engaging character moments that will have you contemplating for days to come.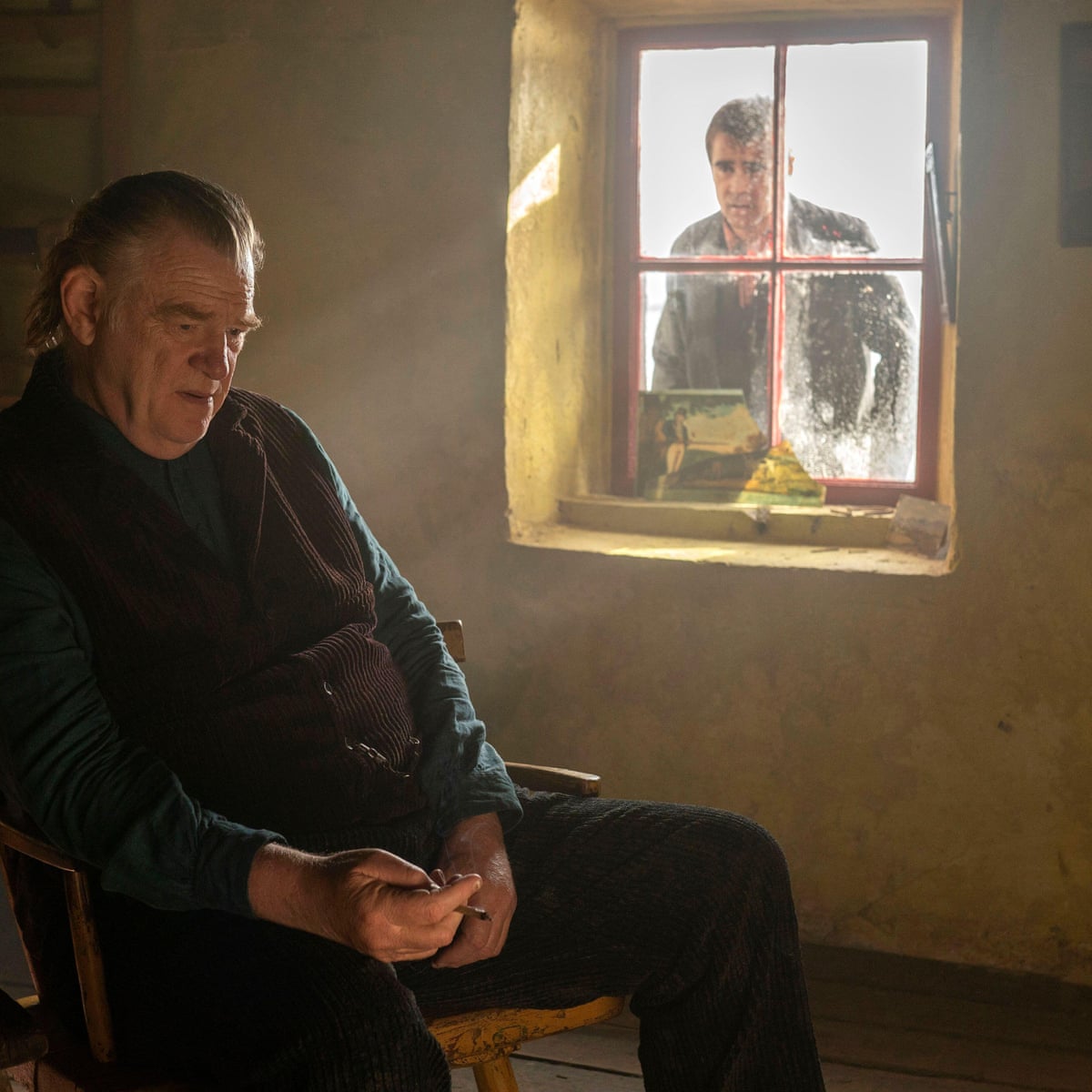 Kerry Condon (star of
Rome
and
Better Call Saul
) also stars as Pádraic's sister Siobhán, delivering an empathetic performance that makes her the heart of the film. Another standout is Barry Keoghan (
Dunkirk
,
Eternals
), who plays village idiot and Pádraic's other best friend, Dominic. Keoghan steals every scene he's in, his arc only embodying this movie's status as a tragic comedy. Every character has a role to play in this meticulously-crafted story, and to watch it all unfold is a beautiful experience. The fact that it's a shot in such a gorgeous location can't hurt either, especially in the age of computer-generated hellscapes that have dominated big blockbusters.
The Banshees of Inisherin
is, put simply, a dramatic representation of what happens when friends break up. It's not easy, and it can get horribly messy, but such is life. No one is better at communicating that sorrow, coupled with the funny little quirks
of existence than Martin McDonagh, and
Banshees
is certainly him at his best.
The Banshees of Inisherin is in theaters now.