The Academy Awards are airing live on March 12, and for the first time, I have set out to break down every nominee in every category in order to assess, as accurately as I can, who and what has the best chance of winning. Today I will be discussing the nominees for Best Director!
Martin McDonagh, The Banshees of Inisherin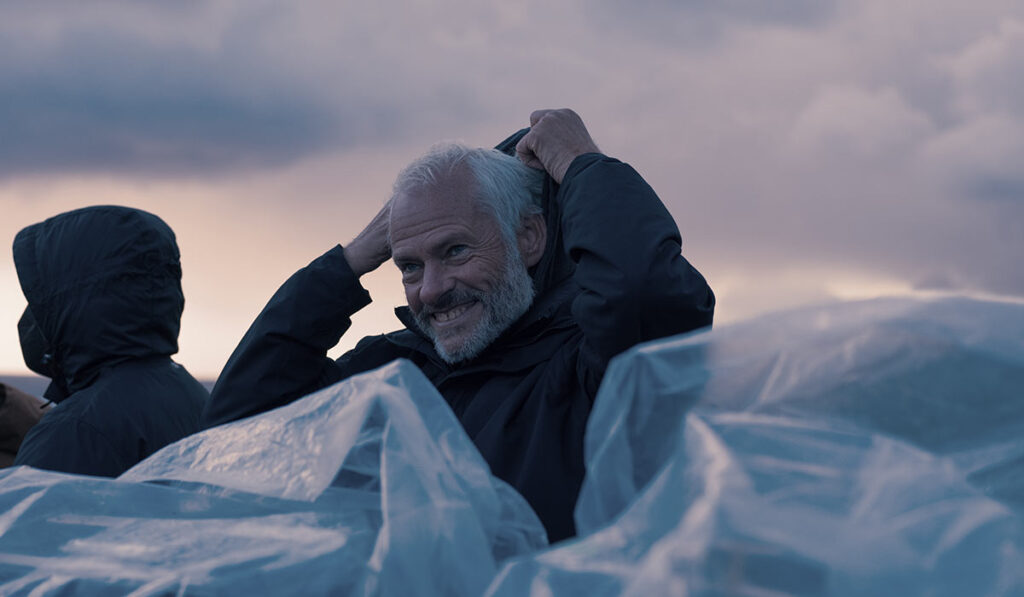 Martin McDonagh has made some spectacular, and simultaneously polarizing films since he made his feature film debut with 2008's In Bruges. Now, he's reunited with both stars (Colin Farrell and Brendan Gleeson) for The Banshees of Inisherin, a dour tragicomedy, which is precisely where McDonagh's skills lie. McDonagh, whose background is in playwriting, is highly skilled in threading the needle between darkness and humor, and it's more evident here than it is anywhere else. Once you get past the Irish accents — trust me, it will take a moment to adjust — you'll get hit with the genius of McDonagh's stellar screenplay, chock-full of quotable idioms and engaging character moments that will have you contemplating for days to come, and marked direction, which immerses you beautifully in the quasi-fictional world of 1920s Ireland. I wrote in my review that "no one is better at communicating that sorrow, coupled with the funny little quirks of existence than Martin McDonagh, and Banshees is certainly him at his best." This is one of six nominations McDonagh has received throughout his career, along with one win (in 2006, for his short film Six Shooter).
Read my review of

The Banshees of Inisherin

here.
The Daniels,
Everything Everywhere All At Once
This directing duo is nothing short of astonishing, and some of the most interesting creative minds whose work I've had the pleasure of seeing come to life on-screen. Nothing makes me happier, sadder and silly like Everything Everywhere All At Once, and I truly believe that the Daniels have captured lightning in a bottle. Their recognition at the awards this year is much deserved.
Steven Spielberg,
The Fabelmans
Come on. It's Steven Spielberg. This year, he received his landmark twentieth nomination (twenty-two in total) for The Fabelmans, which is as good a film as any to receive the praise it has — after all, he poured his heart and soul into this film based on his own upbringing, a passion project unlike most others. There's nothing I can say about Spielberg's honest and wholesome prowess for the directorial process that hasn't been said before, so I'll leave it at this: there's a chance he wins, but of every nominee for Best Director this year, his presentation is the least remarkable and unique.
Todd Field, TÁR
I'm not familiar with Todd Field's earlier work (TÁR is the first of his films I've seen), but by far his biggest victory with TÁR is how very real it all seems. After the release, I saw articles and tweets online asking questions and posing theories about why we had never heard of Lydia Tár before, and how it was a good thing her story was finally being told — the exposure is what she deserves to finally have her potential transgressions put before the court of public opinion. This is the world that Todd Field has created, one so lifelike and brutal that people on the internet (easy dupe-able that they are) truly believed it was more fact than fiction. I can't speak to Field's specialties, but I can laud the efficacy of his efforts and that of his team on TÁR — that takes skill, and thus, his place in this category is assured. This is one of Field's six overall Oscar nominations. His last was in 2006, for Little Children.
Read my review of TÁR here.
Ruben Östlund, Triangle of Sadness
Two-time Palme d'Or winner Ruben Östlund made his English-language feature debut with Triangle of Sadness, which takes a bleak and unflinchingly hilarious look at materialism and the absurd lengths capitalists will go to in preserving the way of life they've gotten so used to. Östlund is brutal in his direction, exposing us to some of the most unpleasant imagery possible to paint his subjects in the worst possible light — entirely intentionally, of course. He won the Palme d'Or this year for Triangle of Sadness, but will he be able to walk away with an Oscar? This is Östlund's third overall nomination (his first was in 2018, for his foreign language film The Square) and one of two this year.
Read my review of Triangle of Sadness here.
Who Will Win: The Daniels
Who Should Win: The Daniels
Who Should Have Been Nominated: Jordan Peele (Nope), Park Chan-wook (Decision to Leave), S. S. Rajamouli (RRR), Charlotte Wells (Aftersun), Guillermo del Toro, Mark Gustafson (Pinocchio)
My Unrealistic Dream Nominations: Robert Eggers (The Northman), Rian Johnson (Glass Onion)