The Academy Awards are airing live on March 12, and for the first time, I have set out to break down every nominee in every category in order to assess, as accurately as I can, who and what has the best chance of winning. Today I will finish by discussing the nominees for Best Picture!
"A coming-of-age story about a young man's discovery of a shattering family secret and an exploration of the power of movies to help us see the truth about each other and ourselves."
An emotionally resonant journey that brings us through the early life of famed filmmaker Steven Spielberg, The Fabelmans shows us a fictionalized version of how the man himself became one of the most accomplished directors of all time. Through the perspective of budding moviemaker Sammy Fabelman, we get a very personal look at his family life, school days, and direct inspirations (including some anecdotes lifted straight from real life!). Movies are dreams that you never forget, and I won't be forgetting this one anytime soon.
Everything Everywhere All At Once
"An aging Chinese immigrant is swept up in an insane adventure, where she alone can save what's important to her by connecting with the lives she could have led in other universes."
What more can be said about Everything Everywhere All At Once? I've seen it five times, and it gets better with every viewing. This is a story about aging, immigration and human connection, done beautifully with the backdrop of an insane multiversal war. This film doesn't stop for a second over its two-and-a-half-hour runtime, and whether that's to your liking or your distaste, it commands an undeniable respect for its scale and vision.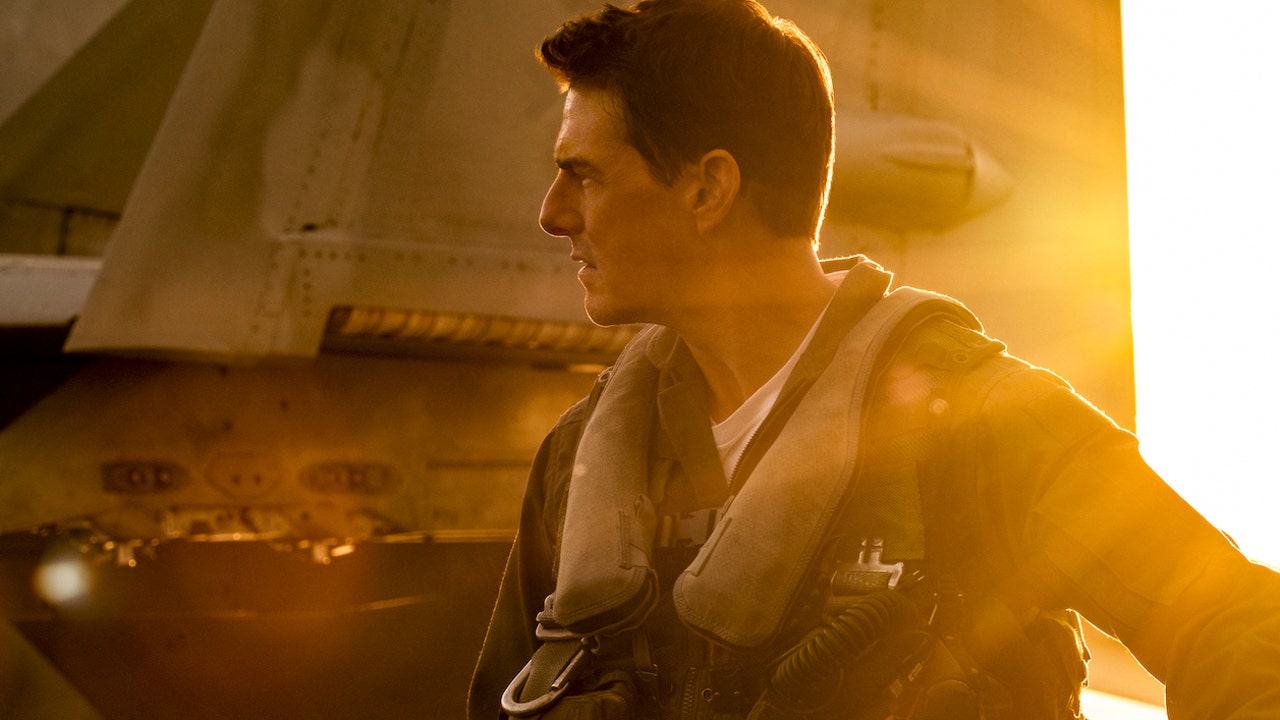 "After more than thirty years of service as one of the Navy's top aviators, and dodging the advancement in rank that would ground him, Pete "Maverick" Mitchell finds himself training a detachment of TOP GUN graduates for a specialized mission the likes of which no living pilot has ever seen. Facing an uncertain future and confronting the ghosts of his past, Maverick is drawn into a confrontation with his own deepest fears, culminating in a mission that demands the ultimate sacrifice from those who will be chosen to fly it."
Top Gun: Maverick surpasses expectations and gives me nostalgia for a film I don't particularly like, and that I only saw recently for the first time. Everything you've heard about it is true: the flying sequences are incredible and the emotion hits, transforming a formulaic story into a true experience. The fact that a blockbuster like this has been recognized at the Oscars is, in my opinion, a good sign for the future of cinema.
All Quiet on the Western Front
"A group of women in an isolated religious colony struggle to reconcile their faith with a string of sexual assaults committed by the colony's men."
Women Talking is the latest from documentarian-turned-narrative director Sarah Polley. Covering a multitude of difficult topics and set primarily in one room, Women Talking is a dialogue-based drama featuring several larger-than-life performances that demand your attention and reject your silence. Rooney Mara, Jessie Buckley, Claire Foy, Judith Ivey and Ben Whishaw are the standout performances in an already stellar ensemble.
What Will Win: Your guess is as good as mine! Awards season politics are insane this year...
What Should Win: Everything Everywhere All At Once