I am ashamed to admit that before watching Little Richard: I Am Everything, my awareness of the rock and roll legend was limited to Kennedy Davenport's portrayal of him on the Snatch Game during Season 7 of RuPaul's Drag Race. When given the opportunity to watch this documentary about the life and influence of the queer, black icon, I was excited to expand my knowledge and regretful that it took so long for me to truly become aware of his legacy. To my surprise, the documentary eased my guilt, highlighting exactly how important Little Richard was to rock and roll while also acknowledging the lack of recognition he has received over the years. If the film's primary goal was to convince the audience why Little Richard was a trailblazer despite never being given the credit he deserved, I would call it a success.
Little Richard's complex relationship with his own sexuality, made even more complicated by his relationship with his father and with religion, is at the forefront of the documentary. In a tactful choice, the film chooses not to pass judgment on Little Richard's later attempts to denounce his homosexuality, but instead contextualizes them and encourages the audience to empathize with his position. The discussion is not lacking in nuance however, with the ultimate conclusion being that even though Little Richard was unable to accept himself, his existence and self expression was liberating to so many.
The film's star-studded cast of interviewees features rock and roll icons, queer and black activists, and personal friends and family of Little Richard himself. Mick Jagger, Billy Porter, John Waters, Nona Hendryx, and Nile Rodgers all speak about Little Richard's influence on the industry as a whole and on themselves personally. The mix of industry professionals, friends and bandmates of Little Richard, and scholars with unique perspectives on queer and black history paint a well-rounded picture of the star and his cultural impact.
While the message and the cast are absolutely stellar, the film itself is not without its problems. Likely in an attempt to honor Little Richard's love of all things glitzy and over the top, the editing is indulgent and, at times, completely baffling. But while Little Richard's over-the-top appearance is a form of self expression and liberation, the editing choices (such as putting a sparkly filter over talking head interviews) read more as a hollow and poorly conceived imitation of what makes Little Richard an icon. I often found myself wishing that while figures such as Mick Jagger (!) spoke about how Little Richard pioneered rock and roll as a genre I could see Mick himself talking, or, even better, I could see Little Richard performing. Instead, while hearing about how Little Richard was the blueprint that inspired Mick Jagger, Elvis, and David Bowie, I was distracted by visuals of flowers blooming and volcanoes erupting. And yes, I understand that this was to celebrate Little Richard as the creator/god of rock, but the execution was too weak to be powerful and too earnest to be camp, so ultimately it felt like a weird detraction from the story that really mattered.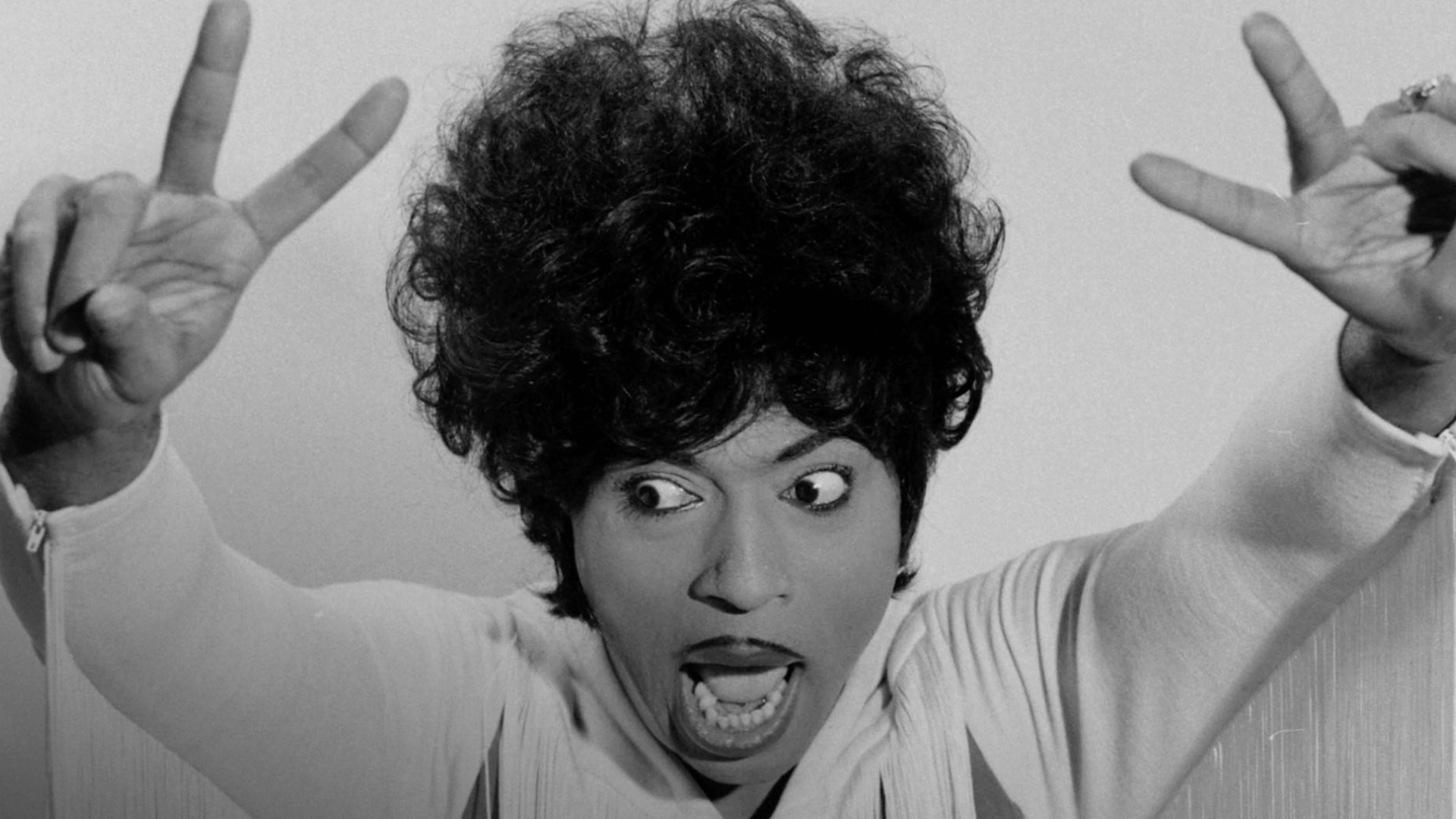 I ultimately think that the archival footage of performances and interviews from Little Richard himself as well as the talking head interviews with those who knew or were inspired by Little Richard came together to tell a powerful and important story about a man who deserved more recognition than the world was willing to give him. While the editing and pacing could have been much tighter, and many moments that deserved elaboration were quickly mentioned and then abandoned, Little Richard as a person and a figure (as well as the strong cast of guest appearances to speak on his life and influence) are strong enough to keep the documentary compelling.
Little Richard: I Am Everything begins a limited theatrical release this Friday, before an eventual streaming release on HBO Max.