Disney+ originals are quite hit or miss for me, with the ones I enjoy the most usually being complete surprises. I hadn't heard much about Crater, so I didn't expect much. But to my delight, the tale of Caleb, a newly-orphaned teenager living on the now-colonized moon, teaming up with his friends to explore a crater that was significant to his parents, was unexpectedly delightful and earnest.
At its core, the film is about friendship and adventure, but it surprised me by exploring some intense themes. There's an emphasis on class inequality that borders on critique of capitalism (because no one hates the exploitation of workers more than Disney). The parents of the children in the film are essentially trapped in a form of indentured moon servitude, which was not what I was expecting from this Goonies-esque kids movie about a group of friends on an expedition. Watching a movie geared towards kids explore these real-world issues from the point of view of relatable adolescent characters was a refreshing treat.
A major strong point for me was the score. From the very first scene I'd already pulled up Spotify to see if the score was available (it is!) and the rest of the film only solidified my initial love for the music. The composition is quirky and playful, blending into the film tonally so perfectly that you may not even notice it, but still propelling the momentum of the story forward with each note.
Another highlight was the five main child actors in the cast. Some of the characters were one-note, like Borney, played by Orson Hong (who you may know from John Mulaney & the Sack Lunch Bunch) who's only personality trait was "nervous," but Hong's energetic and likable performance kept the character from being forgettable. Isaiah Russell-Bailey (former star of Netflix's sitcom Family Reunion) plays protagonist Caleb, and he does a solid job carrying the film, especially in Caleb's interactions with his father (played by rapper/singer Kid Cudi) and his friends.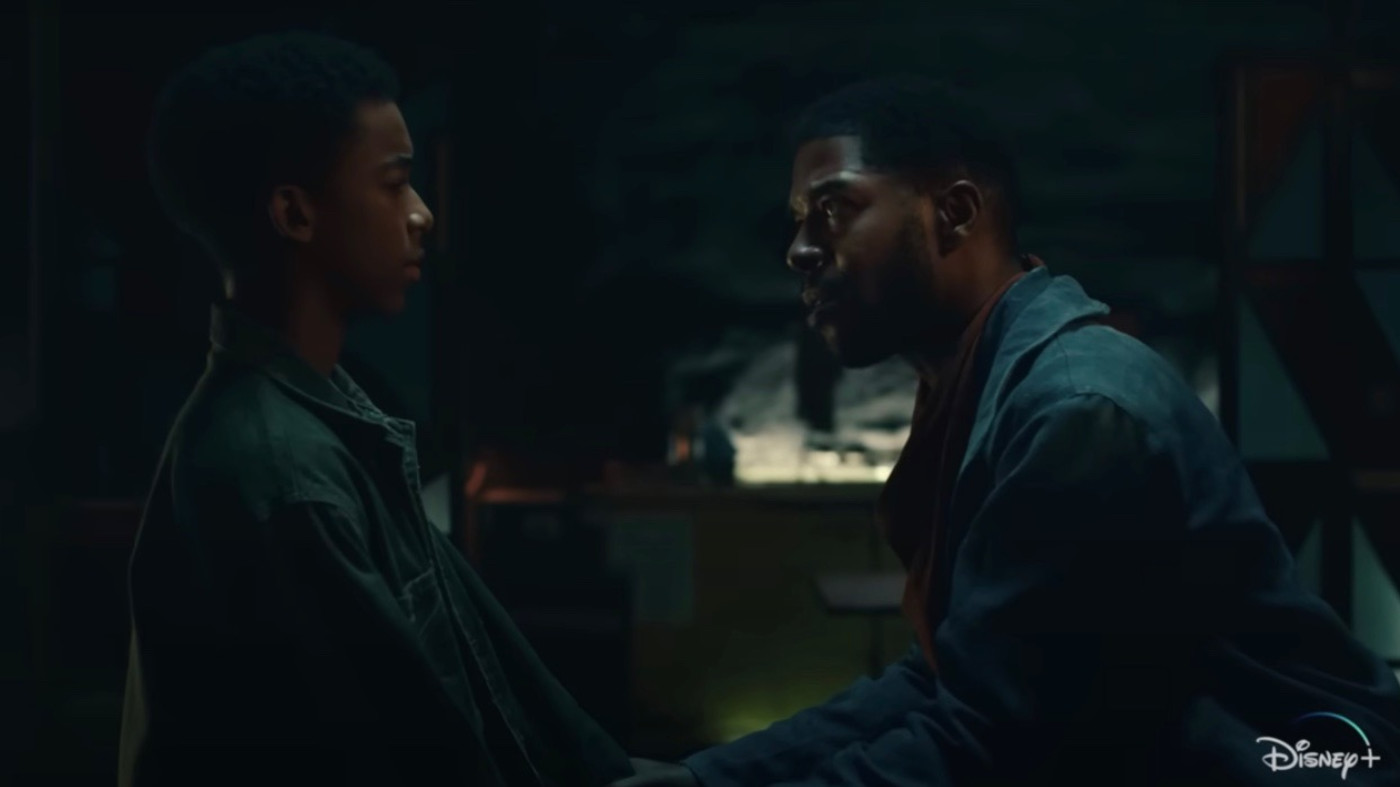 Other than Cudi, the most recognizable cast member was McKenna Grace (I, Tonya and Gifted) who plays newcomer to the friend group Addison. While this is not my favorite performance I've seen from Grace, she is charming and effective nonetheless. I wished I could have seen more of Thomas Boyce (in his film debut) because his portrayal of Marcus, a kind teen with a heart condition, is grounded and full of heart, and he deserved more screen time. The biggest standout for me, however, was Billy Barratt (The Other Me) as Dylan, tech whiz and Caleb's best friend. Barratt captured an emotional and nuanced performance without losing the childlike wonder necessary for the film, and I'm excited to see what he does next.
In terms of a live-action Disney+ original, this one is pretty solid. The effects are good (as in you mostly don't notice them at all, which is a good thing), and whenever the characters are walking on the moon it looks super fun. For a film with a mostly blue and gray color palette, it is never too dark or dull, proving that you don't need bright colors for a movie to be well lit and visually engaging. Crater is an entertaining family film with a surprisingly poignant message and a solid cast, and it's a shame that Disney hasn't been promoting it, because it's well worth the watch.
Crater is streaming on Disney+.