It can be tricky to know what type of story can sustain a film's runtime, especially one with a basic premise that sounds more like a short film or a sitcom episode. Such is the case with You Hurt My Feelings, a new comedy-drama from A24 that makes no apologies for its capacity of brevity.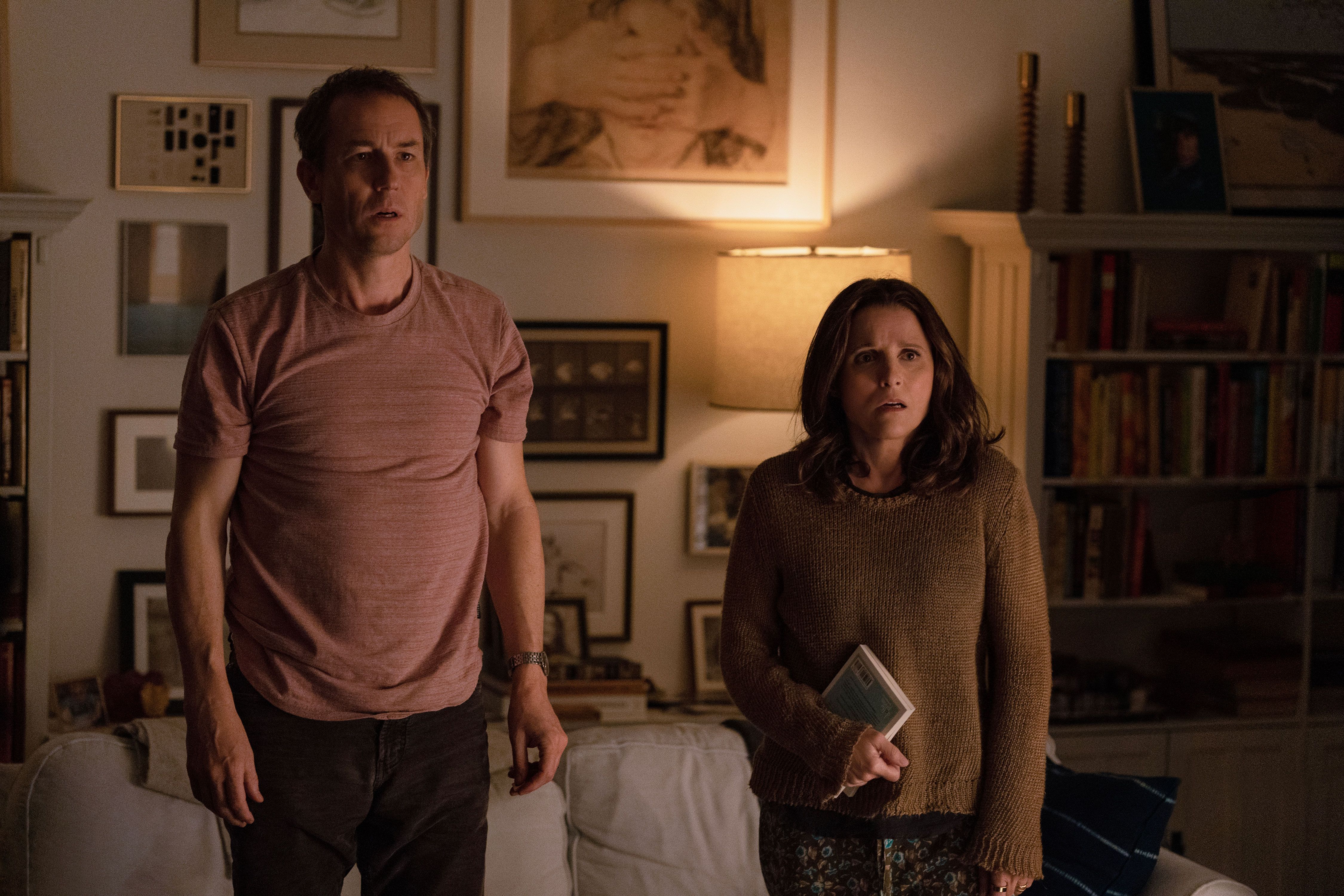 You Hurt My Feelings features Tobias Menzies (Game of Thrones) as therapist Don, husband to novelist Beth, played by Julia Louis-Dreyfus (who still finds time to star in more modestly-budgeted films, even as she begins to make her mark on the blockbuster Marvel movies). They have a near-perfect marriage, anchored by great communication, an adult son (Mrs. Fletcher's Owen Teague) still in their life, and a close relationship with Beth's sister's family. But that begins to unravel when Beth inadvertently hears Don's honest opinion of her latest book, which doesn't align with what he had told her about it. A misunderstanding follows, and you might be able to figure out how the rest goes.
You Hurt My Feelings runs a tight 93 minutes, and packs every facet of relationship drama it can into the time it has. It's the latest feature from Oscar-nominated writer/director Nicole Holofcener, who made her mark on the film scene with 2018's Can You Ever Forgive Me?. Like that film, You Hurt My Feelings is driven by its central cast, all with commanding presences and the ability to expertly juggle comedy and drama, oftentimes in the same scene.
There are plenty of laughs to be had, but You Hurt My Feelings suffers from the simple flaw of being unmemorable. There are plenty of relationship dramas out there, and You Hurt My Feelings does little beyond establishing interesting characters to distinguish it from any other run-of-the-mill dramedy. It seeks to make us uncomfortable while watching a marriage fall apart in one scene, and then make us break out laughing in the next. It's not quite as jarring a tonal dissonance as it sounds, but it's not an easy buy-in either.
I enjoyed my 93 minutes with You Hurt My Feelings…but it's not a movie I remember very well a week after watching it. It's not an unpleasant experience, just a forgettable one, and while those feelings of ambivalence don't necessarily hurt, I don't exactly feel good about them either.
You Hurt My Feelings is playing now in theaters and is available to stream on demand.