I should start out by saying I have never read the classic Judy Blume book that Are You There God? It's Me, Margaret is based on. It was a valuable part of the childhoods of many, and so beloved that Blume was resistant for nearly half a century for the book to be adapted to film. It took the brilliant brain of legendary writer/director/producer James L. Brooks (The Simpsons, Broadcast News) and the keen eye of writer/director Kelly Fremon Craig (who burst onto the scene in 2016 with the marvelous coming-of-age story The Edge of Seventeen) to convince her that it deserves to be brought to life on the big screen.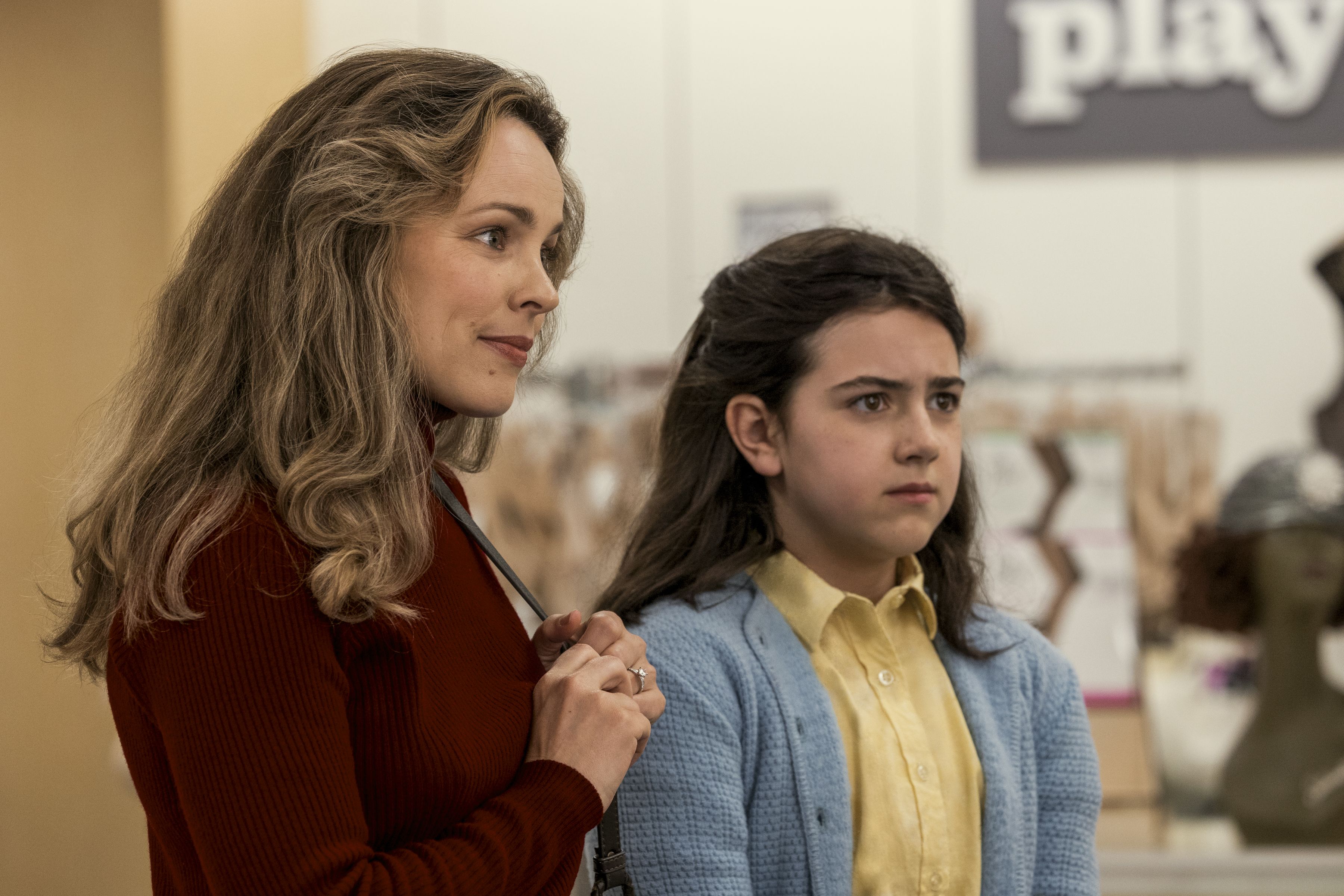 This is Craig's first film in seven years, and what a fantastic project this is to mark her return to the directorial landscape.
Are You There God?
tackles the struggles of a young pre-teen girl, and contextualizes them with other massive life changes happening, both at her age and in the early 1970s. It follows sixth-grader Margaret Simon, whose family moves from metropolitan New York to the suburbs of New Jersey, and who finds herself religiously torn within her family (one of her parents is Christian, while the other one is Jewish) and struggling with her oncoming puberty.
There are three brilliant performances at the film's heart. Abby Ryder Fortson, who up until now was best known as Cassie Lang in Ant-Man and its sequel, plays Margaret, the titular character who shoulders a world of internal and external conflict that never seems to let up. Rachel McAdams (of Mean Girls and The Notebook, among other award-winning films) is Barbara, Margaret's mother, who has the most compelling arc aside from Margaret's — I suppose when you have Rachel McAdams, you better make full use of Rachel McAdams' multifaceted talents. Kathy Bates plays Margaret's grandmother Sylvia, who has her own ideas for what Margaret's life should be, but still maintains an excellent maternal relationship with her granddaughter. Benny Safdie also stars as Margaret's father Herb, though the three generations of Simon women are (justly) the film's focus.



I am certainly not in the demographic that this movie was intended for, and I was somewhat surprised to find that that didn't matter in the slightest. I still found it sweet and effective, and I was incredibly impressed at how the film handles its subjects, including religion and sex education, in the least offensive way possible while also being noticeably frank about how they affect young women. It deals very well with implication and word choice — even when it verbally dances around certain topics (almost certainly to stay within the bounds of a PG-13 rating, though the film
's content should not have warranted the harsher rating),
you still know exactly what they're talking about, and it never loses any of its effectiveness along the way.
Are You There God? It's Me, Margaret is an absolute triumph. It's undyingly adorable, and feels like it was created with the love and care that this story deserves. It's honest and sweet, with three dedicated leads and a host of remarkable supporting performances to anchor it. Despite being a period piece, the timelessness of the source material ensures it remains an engaging tale for modern audiences.
Are You There God? It's Me, Margaret is playing now in theaters.