Note: This review was originally published in The Cape Cod Chronicle in December 2020.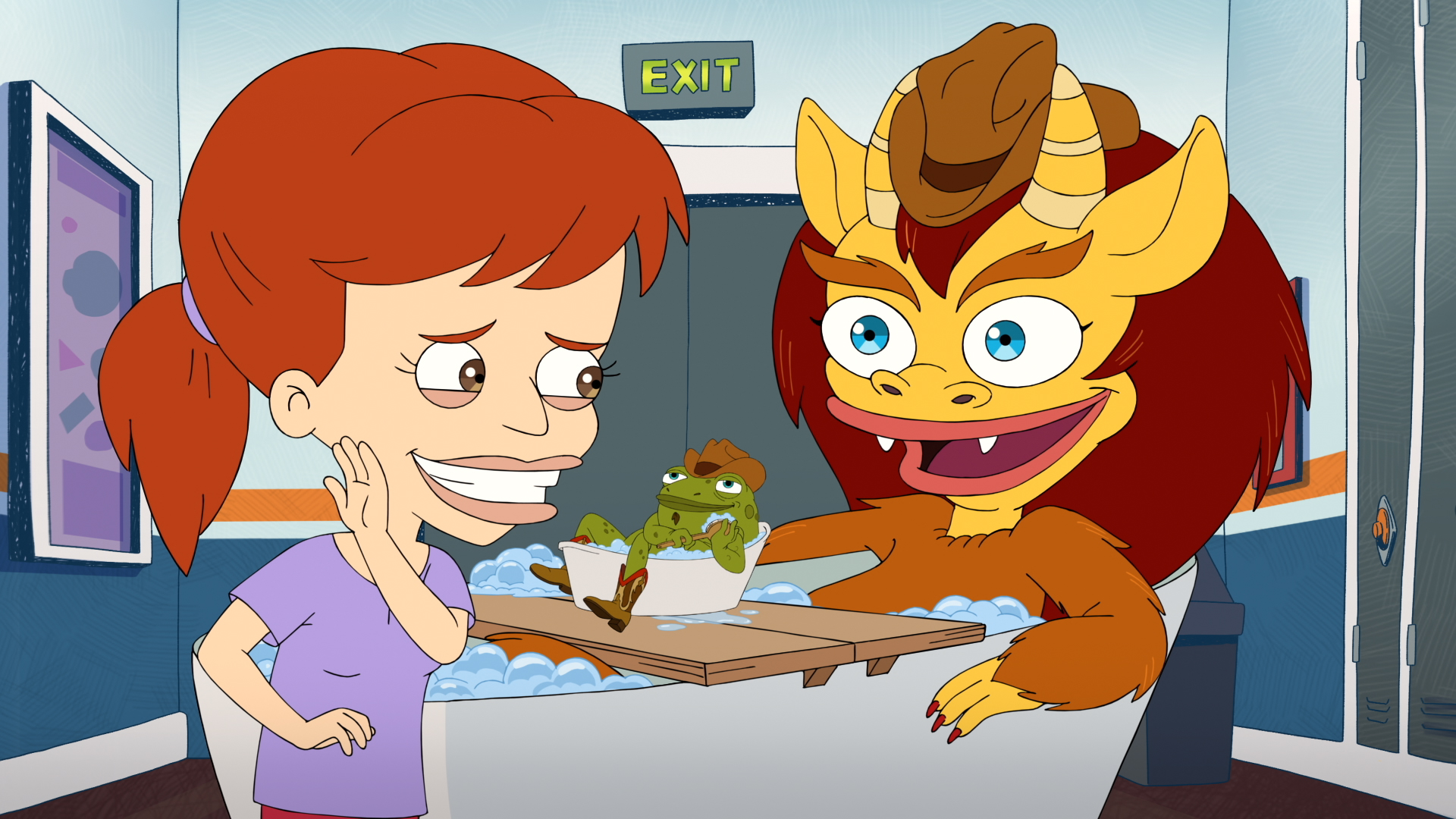 Growing up is a messy affair; I can attest to it most plainly. That's why it's fun to see a representation of adolescence that seems so much more extreme than a realistic worse case scenario — it makes you glad that kind of thing has never happened to you.
That seems to be the main gimmick of Big Mouth, a raunchy animated series from creative team (and childhood friends) Nick Kroll and Andrew Goldberg, centered around very fictionalized versions of themselves as kids. I've been a viewer of the show since its premiere in 2017, and as more issues and subjects concerning the young people of today find a place in the news, so does Big Mouth. The series has continued to grow, along with its protagonists, finding new ground to cover and new areas to explore with each passing season.
The cast is star-studded, including big names like comedian John Mulaney, Oscar-winner Jordan Peele, former SNL cast member Fred Armisen, original Book of Mormon star Andrew Rannells and many more. Co-creator Nick Kroll voices nearly half the main characters by himself! It's always a delight to hear a voice you recognize, and four seasons in the list of high-profile guest stars continues to grow.
You might also be surprised to learn that Big Mouth is somewhat of a musical. Sometimes its songs are parodies of famous hits, but more often than not they are original tunes with even more original and fun musical numbers by composer and actor Mark Rivers.

One of the (many) things that Big Mouth does very well is portray abstract aspects of adolescence (chiefly emotions) in physical (and often clever) forms — these include the Depression Kitty, Shame Wizard and Anxiety Mosquito, just to name a few. I think it's a smart concept, giving corporeal forms to things that feel so real to a teenager. Despite its unapologetic provocative presentation, "Big Mouth" is quite intelligent beneath the surface. Another example — every kid in the show has a Hormone Monster (or Monstress), who essentially stands in for the weird and uncomfortable feelings of puberty. It's a genius concept, easy to wrap the head around, and one that the show has an absurd amount of fun exploring.
Nick meets the Anxiety Mosquito.
This is a show that is aimed at adults, plain and simple. I know what you might be thinking — I'm barely eighteen years old, and I still love this show. It's made by people reminiscing on the experience of growing up, but the target audience isn't as defined. It's not for kids, but anyone above the age of fifteen should at least be able to find something to identify with and enjoy. Some might call it immature, even so far as disgusting, but that's life, isn't it? It's not always perfect, especially when you're a kid and you're attempting to cope with your entire world changing at an uncomfortably fast pace. Big Mouth captures that, through simplistic but enjoyable animation and a refreshingly creative lens. It's not a return to childhood, but it might be the next best thing — just be sure to keep the children away. [Grade: A]
Showrunners: Nick Kroll and Andrew Goldberg
Starring: Nick Kroll, John Mulaney, Jesse Klein, Jordan Peele, Fred Armisen
Rated: TV-MA (language, sexual content)
Available:
Netflix
Fun Fact:
This is the final season to feature Jenny Slate as the voice of Missy Foreman-Greenwald. She was permanently replaced by Ayo Edebiri midway through the season's penultimate episode.