This review does not contain spoilers for Moon Knight. However, if you wish to go in completely blind, it's probably best to come back to this page tomorrow.
It's a fun exercise in vagueness to review a Marvel series that no one else has seen yet, but I must say that you're in for a wild ride with Moon Knight.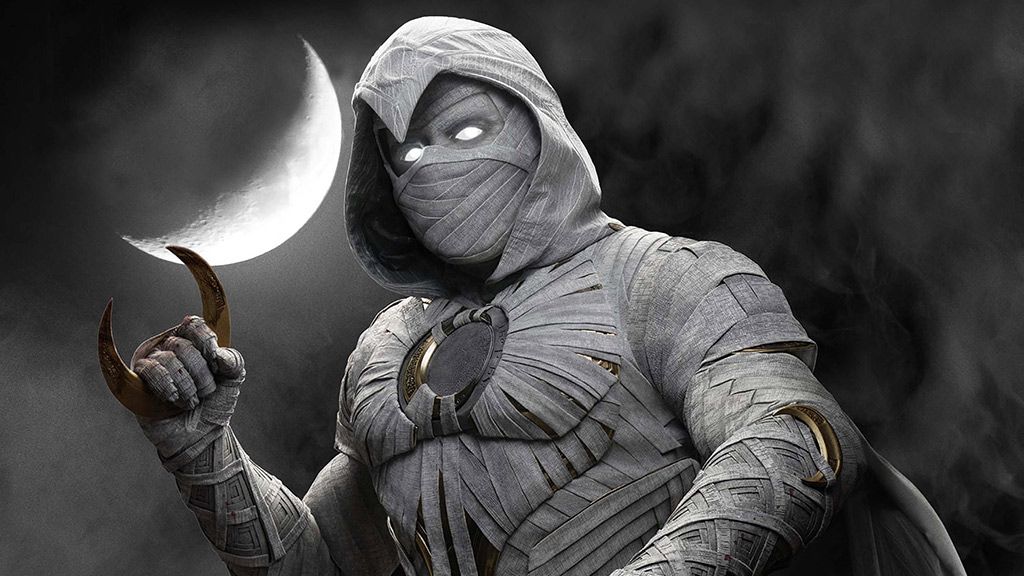 I've heard this said, pre-release, about every Marvel Cinematic Universe film and series, but Moon Knight is unlike anything they've ever done before. A six-episode standalone miniseries that vastly limits its connections to the overall MCU is something not often seen, especially with the size of the ever-expanding universe of stories. Its autonomy isn't the only thing that makes it great, but it's an excellent start, and eliminates any distracting fan service and lets us focus on the characters we should be familiarizing ourselves with.
We're first introduced to Steven Grant (Oscar Isaac), a mild-mannered gift shop clerk who has a number of conditions that begin to inhibit his daily life. Soon, he's losing time, and we get the sense that something may not be quite right. Moon Knight takes its time with this mystery, and doesn't give us all the answers right away, electing to build momentum as Steven's life continues to fall apart.
We come to learn that Steven, fascinated with Egyptian mythology, is actually the alternate personality of mercenary Marc Spector, also played by Isaac. Marc has been drawn into a deadly web of conspiracy and plotting, involving the very same Egyptian gods Steven is so knowledgeable about — through this story turn, Moon Knight introduces a previously-unseen (and highly entertaining) psychological aspect to the MCU that is another facet to the series' divergence from the larger universe. It's not quite horror, but it's getting there, and might be the closest we get in the MCU for a while.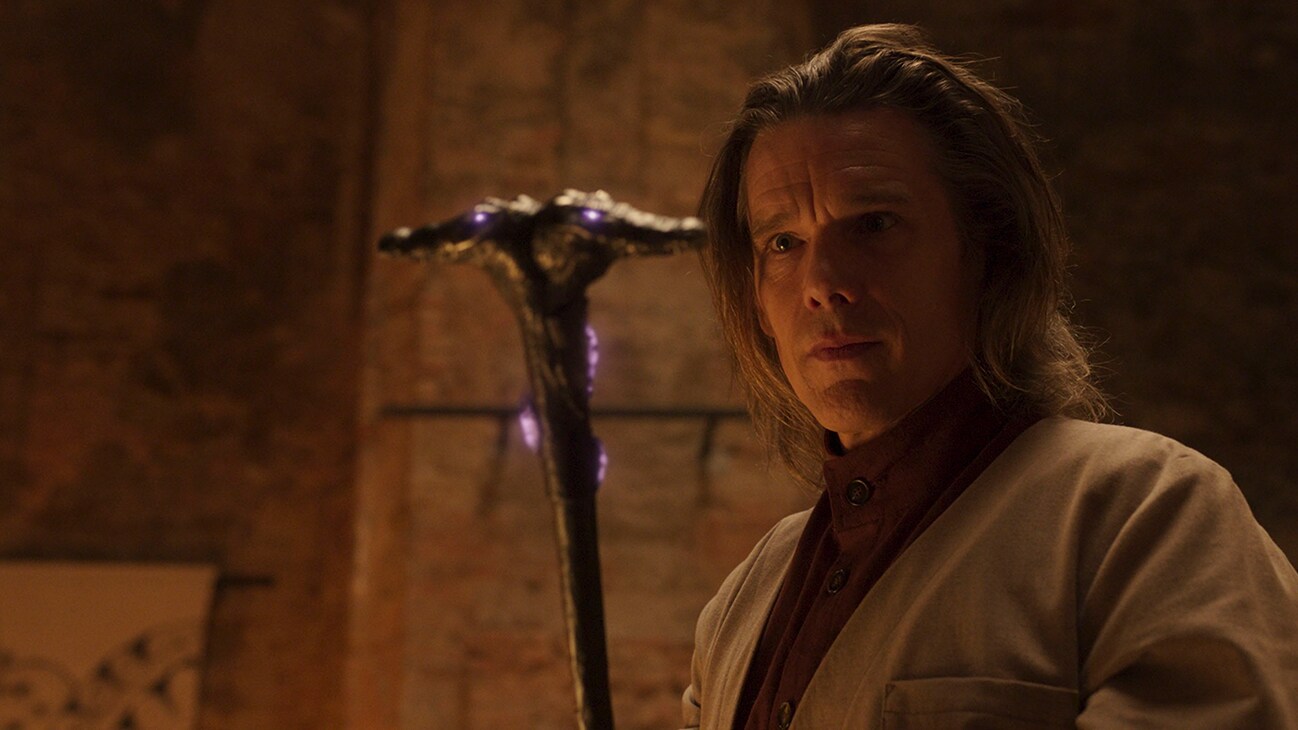 Image courtesy of Disney
Our villain is Arthur Harrow, played by the quietly effervescent Ethan Hawke, who, like any convincing villain, truly believes he's doing the right thing. Hawke is electric here, and his scenes with Isaac are among the best in the series. These are two very formidable actors who know exactly what they're doing and how to play every scene, and their relationship is one of the best hero-villain arcs that Marvel has ever done. It's not just "same vs. same" here — just as the action is diverse and unique, so are the performances and the characters.
If Thor's Norse gods are real in the Marvel universe, why not the Egyptian gods as well? Moon Knight utilizes the admittedly intriguing world of Egyptian mythology in an incredibly effective way, tying it into the primary storyline and even teaching us some history along the way. Let's just ignore the fact that this is the second time Oscar Isaac has played a Marvel character intertwined with Egyptian mythology in the last decade, because let's be honest, that last one didn't happen.
Isaac, like Hawke, is excellent. His portrayal of two very separate characters could have come off as gimmicky or clumsy, but Isaac's hammy performance is exactly what's needed here. He picks up Steven as a doe-eyed innocent who doesn't have a very interesting life, but he also plays Marc, who is already rapidly progressing through his character arc.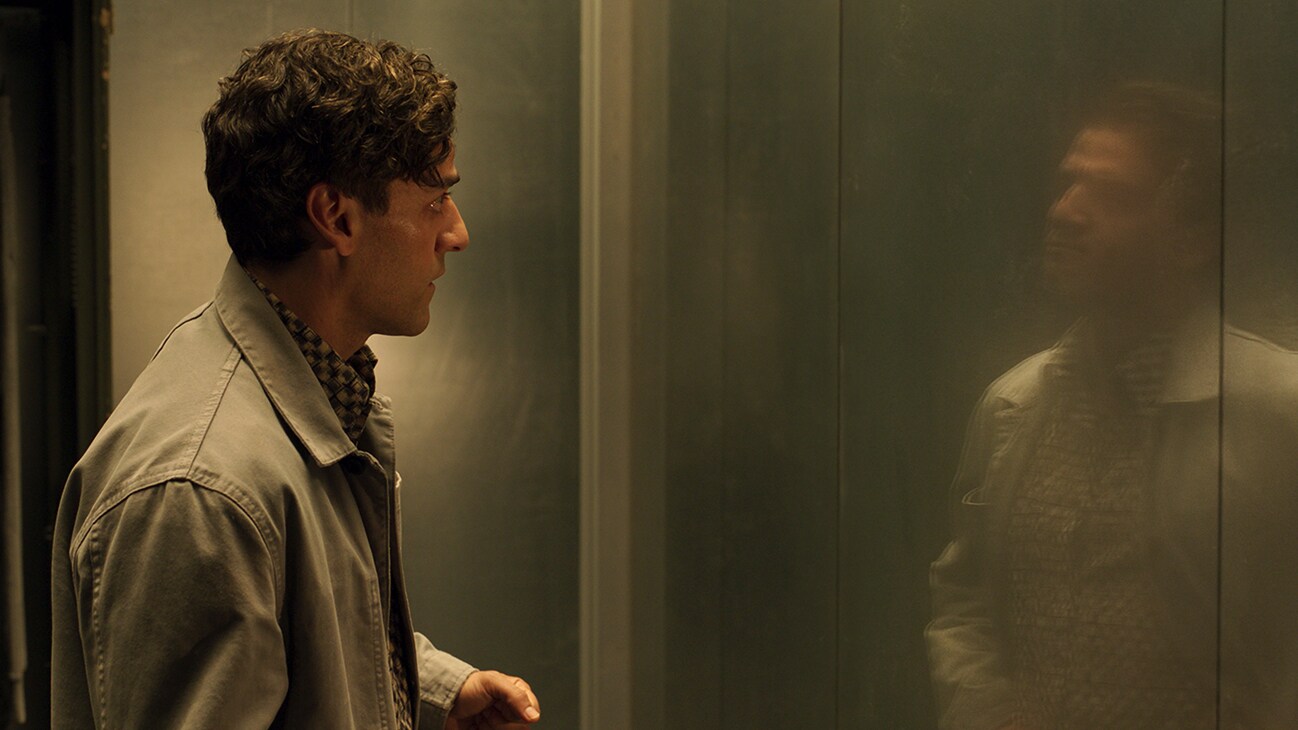 Image courtesy of Disney
In this way, Moon Knight is not much of an origin story; in fact, we're joining Marc as he's relatively far in his journey, and through Steven's perspective we learn more about him, his relationships and his secrets. Moon Knight is far from the MCU's Batman (as I've commonly heard it said), not just because both characters have a very widely distinct array of stories, style and traits, but also because I find Moon Knight far more interesting. The actual costumed character is used sparingly at the start, and it only makes it unbearably awesome whenever he actually does appear. Take notes, Marvel — this is how you do it!
On a technical note, this series is top-notch. Its cinematography is sleek and gorgeous, and all of the scenes set in the beautiful landscapes of Egypt are on another level — it's epic on a scale previously unseen in a Disney+ series. The writing is tight and informative, and doesn't rely too heavily on exposition to get points across. What I really adored, though, is the use of Middle Eastern music courtesy of composer Hesham Nazih — it's hypnotic and wonderfully atmospheric, and I can't wait for the release of the series' soundtrack.
Moon Knight's best quality is that it doesn't behave like a Marvel series. It has the benefit of being about a completely new set of characters, and there are no rampant fan theories about things that are blatantly false and never have a chance of happening, a pitfall that has plagued most of the MCU shows so far, and is almost certainly the biggest factor in disappointing fans. It feels like it deserves to be a series, and uses its extended storytelling to deliver a fast-paced and straightforward superhero action show that lets loose with its violence and weirdness.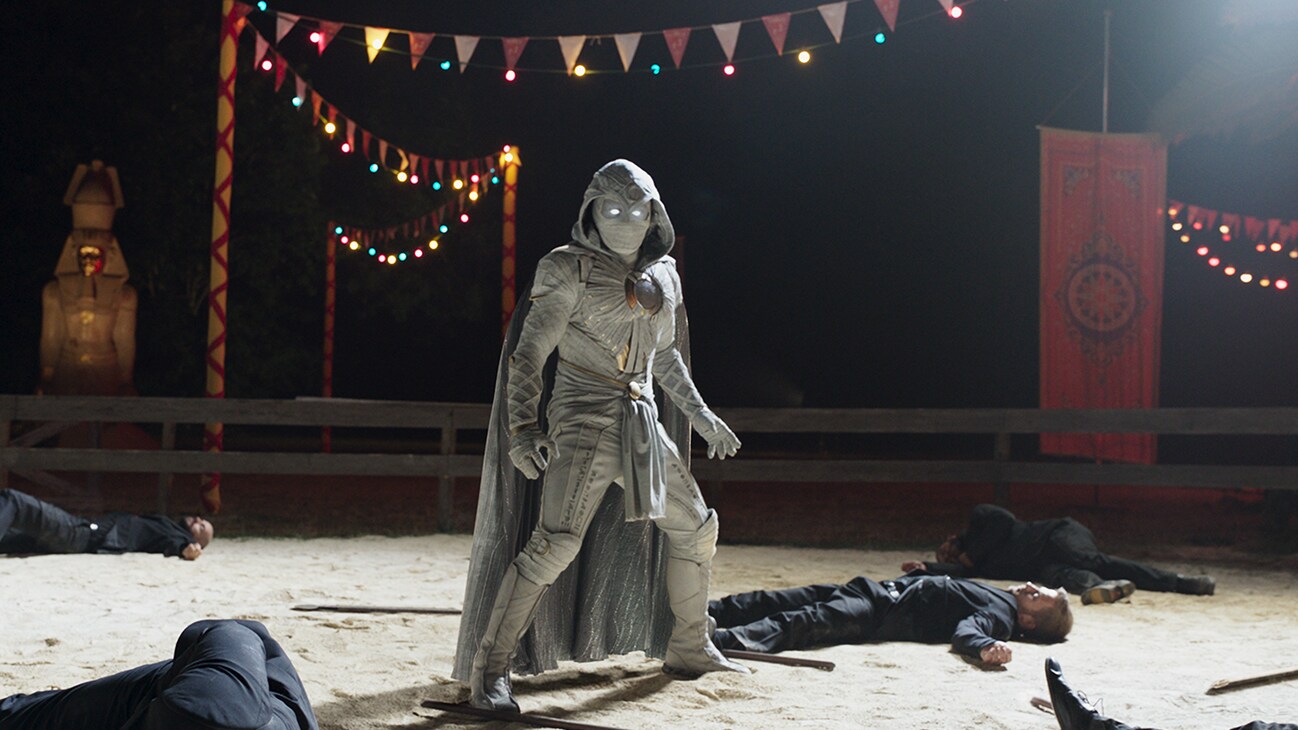 Image courtesy of Disney
Moon Knight premieres on Disney+ tomorrow, March 30.