The Academy Awards are airing live on March 12, and for the first time, I have set out to break down every nominee in every category in order to assess, as accurately as I can, who and what has the best chance of winning. Today I will be discussing the nominees for Best Original Screenplay!
Martin McDonagh began his entertainment career as a playwright, so it stands to reason that his darkly hilarious script for Banshees would snag a nod at this year's awards. Tragedy and comedy are a tricky combination, but McDonagh's empathetic character work and excellent scene building are key to striking that balance.
Read my review of

The Banshees of Inisherin

here.
Everything Everywhere All At Once
One of the kookiest and zaniest scripts of the year (and perhaps one of the most ambitious of all time) is the one that made me cry, gasp and laugh the hardest I ever have at a first watch. Everything Everywhere All At Once is a visual treat, but everything starts with the script — and the Daniels know how to elicit emotion better than most. Its shocks are its strengths, but the real value lies in the passion, clearly present all over this movie.
The Fabelmans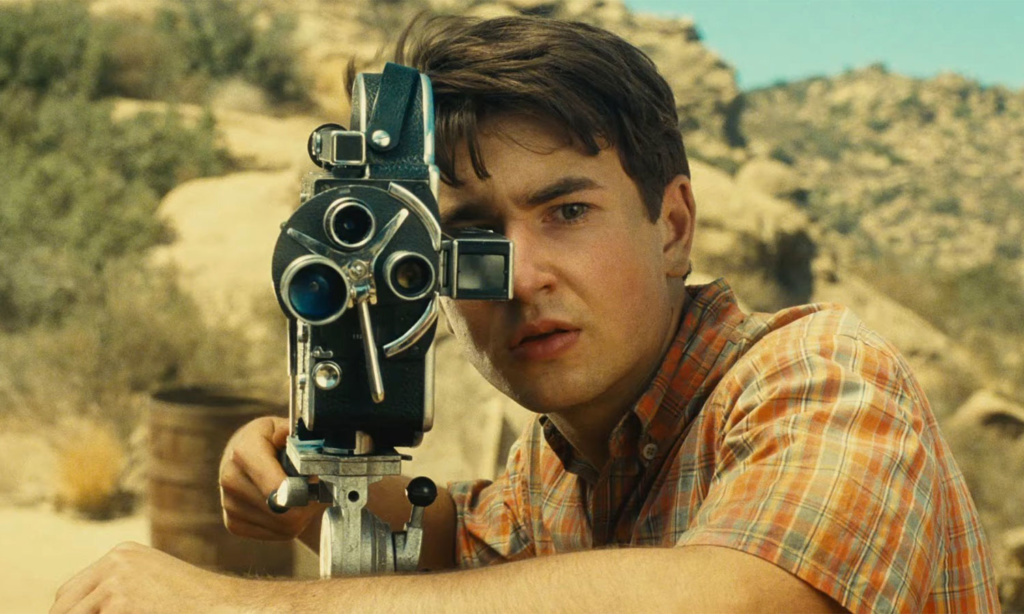 If
Glass Onion
and
Top Gun: Maverick
are qualified for the 'Best Adapted Screenplay' category, purely on the merit of being sequels, why should Spielberg's fictionalized re-telling of his own early life fall into the 'original' category? Regardless of placement,
The Fabelmans
does indeed have a fantastic script (co-authored by Spielberg and playwright Tony Kushner, who also collaborated with the director on
West Side Story
) that speaks beautifully on dreams, passions, young love, and a multitude of other engaging subjects.
TÁR
TÁR
is perhaps the most topical film in this category, if in subject matter alone. The character work is incredibly tricky — we're invited into the headspace of Lydia Tár, while not required to sympathize or empathize with her in any way. The film itself can be dense, but its themes and motifs are crystal clear, if a little overdone at times.
Read my review of TÁR here.
Triangle of Sadness
It can be tough to categorize exactly what
Triangle of Sadness'
attitude towards its characters is, but what's crystal clear is that they don't deserve salvation. It rejects capitalism nor socialism, but doesn't endorse them either, giving us a statement beyond the par-for-the-course conclusion that "rich people are awful." Despite how viscerally uncomfortable and explicitly gross it can get, that's the way the world works…and we all know how difficult that is to change. Every screenplay nominated this year was written by the film's director, and everything here is par for the course when it comes to Ruben Östlund — class commentary, with enough dark comedy and whip-smart one-liners to make a meal of.
Read my review of Triangle of Sadness here.
What Will Win: Everything Everywhere All At Once
What Should Win: Everything Everywhere All At Once
What Should Have Been Nominated: Nope, Babylon
My Unrealistic Dream Nominations: Barbarian, The Northman, The Menu, RRR