I have a special relationship with Operation Fortune: Ruse de Guerre. It was originally slated for release in January 2022, before a standard push-back two months to March. Then, for seemingly no reason whatsoever, it was "indefinitely delayed"…a sentencing with the potential to kill a film's release entirely. I was assigned the review for SiftPop in December 2021, and I have been eagerly awaiting the film ever since.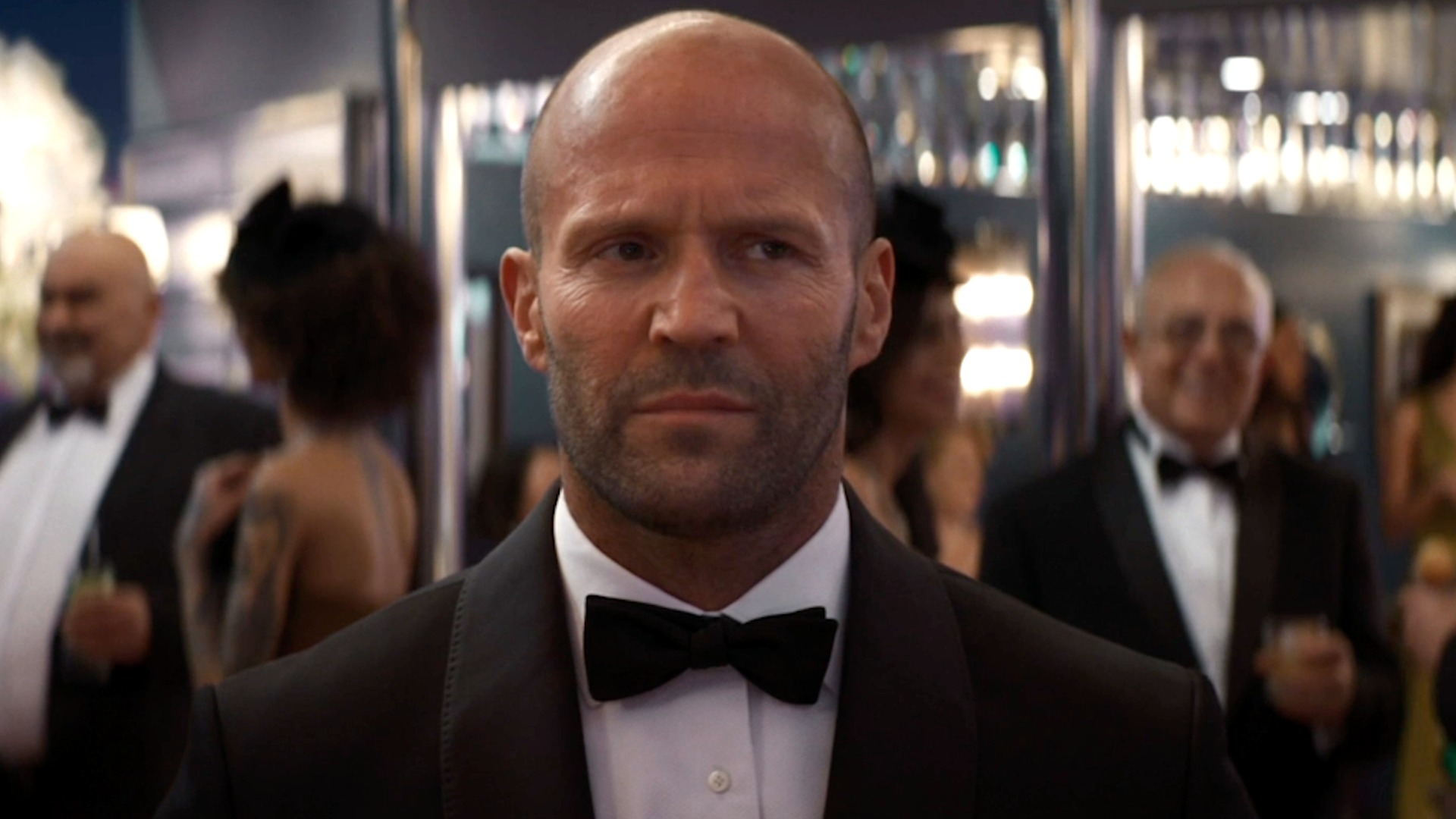 It would eventually come out that Operation Fortune was locked back in the vault for a bit due to the presence of some notably Ukrainian bad guys, and its release may have seemed in poor taste (or, at the very least, badly-timed) due to the inception of the Russo-Ukrainian War, which began to dominate headlines on nearly every major news site.
But now, a year later, Operation Fortune, the latest from action director Guy Ritchie, is finally in theaters. Comparatively, a year's delay isn't too much (The King's Daughter, the last film to feature William Hurt, was finally released in 2022, a full eight years after it was filmed), but I didn't let the delays hinder my excitement. I like Guy Ritchie, and the cast seemed like nothing to scoff at. I kept my faith, and I was rewarded for it.
Is Operation Fortune a revelation of action filmmaking? Not necessarily…but it isn't nearly as disastrous as one might expect. Ritchie regular Jason Statham stars as the titular Orson Fortune, a special agent with a very particular set of skills (along with a very specific set of medicinal requirements, which somehow never come into play in any meaningful way) whose team is given the task of tracking a missing piece of revolutionary tech. They recruit Hollywood movie star Danny Francesco (Josh Hartnett) in order to get close to billionaire arms dealer Greg Simmonds (a deliciously over-the-top Hugh Grant).
Statham stars alongside Aubrey Plaza, who plays new member of the team Sarah Fidel. Plaza plays into her type, which just so happens to fit perfectly into the tone of the film — as does Cary Elwes, who plays Fortune's handler Nathan Jasmine. Elwes is in his own world most of the time, crafting a character who often feels like a parody of M from the James Bond franchise; in fact, this whole film feels like Ritchie's venture into the realm of Bond, bringing his goofy charm and utter Britishness to a film that might fall flat if not given the correct tone.
Ritchie is known for his convoluted plots, and Operation Fortune certainly doesn't disappoint on that front. It moves a mile a minute, cramming in what feels like thousands of pieces of micro-information in every moment without giving the characters (or audience) a moment to breathe. In fact, I don't think any character pauses for even a second in between lines of dialogue, making the entire affair feel very scripted — but it's cheesy spy movie dialogue, which you can't help but enjoy watching. Plus, it trusts its audience to keep up, which I will always respect, and you can tell everyone involved is having a great time, which always elevates a movie in a way that nothing else can.
Operation Fortune is a fine film — nothing more, nothing less. It's not Ritchie's best, but it's not his worst. Lately, I've been more heavily factoring in the "fun aspect" of a movie in order to measure my enjoyment, and while that varies from film to film (I adored Women Talking, but I wouldn't necessarily classify it as a "fun" movie), but I can confidently say that I enjoyed my time with Orson Fortune and his Ruse de Guerre.